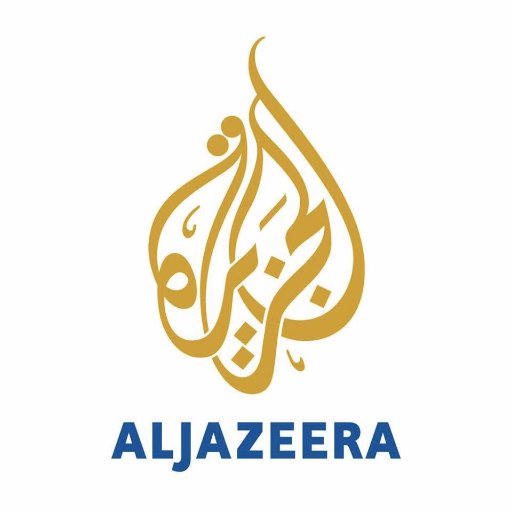 Al Jazeera English is a Qatari International news channel owned by Al Jazeera Media Network. Launched on Nov 15, 2006, AJE is headquartered in Doha, Qatar. However, despite being Doha based, the station is also run from London Bureau to manage the news segments more effectively. The sister channels of the network include Al Jazeera Mubasher, Al Jazeera Balkans, Al Jazeera Documentary Channel and AJ+.
Watch Al Jazeera English Live Streaming
Watch AJ English online from Doha, Qatar. Al Jazeera brings to its audiences World news, sports and weather updates and more. Stream may take a moment to load.
Read More
Early History
Established in Nov 2006, AJE was initially planned to get on air in June 2006 but the event was procrastinated due to the non-availability of HDTV technology at the time of launch.  Another thing that changed was the name of the station which was duly decided to be called Al Jazeera International but changed to Al Jazeera English: AJE at 11th hour. Expected to reach to a global audience of 40m homes, the station achieved a far higher launch target by reaching 80 million households. The service is wired to 130 million domestic households in 100+ nations via cable and satellite.
Despite a good expansion and repute in European markets, AJE wasn't received well in US market as it remained one satellite service there at its launch. However, it soon sketched its map to enter in North American market and also launched its official web-portal. Previously available to a limited audience in Washington D.C., Los Angeles and Ohio, by Aug 2011, it was available to some Cable subscribers in New York. Today, AJE mainly reaches to its US-audiences via online streaming service. Yet it is available in Canada thanks to major North American cable providers including Bell TV and Rogers who started carrying it after the approval of its distribution by Canadian Radio-television and Telecommunications Commission on Nov 26, 2009. During the 2008-2009 siege of Gaza by Israel, Iran's state news agency, Press TV and Qatar's AJE were the only international media organizations readily covering the conflict form Inside Gaza and Israel. The reporters of the service, Sherine Tadros and Ayman Mohyeldin, already present in Gaza effectively covered the conflict, their reporting of blockade was later compared with CNN's coverage of 1991 Gulf War bombing from Inside Baghdad.
Al Jazeera US
Al Jazeera management on Jan 3, 2013 announced its purchase of US-based Current TV and went on further to declare that it was going to launch an America Specific channel which will get 60% of its programming from American while 40% of it would be a rebroadcast version of AJE. Al Jazeera America developed an effective working relationship with its sister and parent station AJE and aired for three years before eventually getting closed on April 12, 2016 mainly due to budgeting issues and non-profitability.
AJ Europe
AJ in 2013 uncovered its plan to establish a new station, Al Jazeera UK which would in functioning be similar to RT American and RT UK.
Al Jazeera shifted its news facility and studios from Knightsbridge to The Shard in 2014 as the broadcasting from former place stopped on Sep 12, 2014. It aired its first newscast from floor 16 of The Shard on Oct 10, 2014. The new state of art facility can be used as more than a makeshift facility to run the whole channel independently without any need or dependency on main Doha headquartering facility.
Programming
| | | | |
| --- | --- | --- | --- |
| UpFront | Listening Post | People and Power | Newshour |
| Witness | Talk to Al Jazeera | World News | Empire |
| Newsgrid | Fault Lines | Witness | Viewfinder |
| The Stream | Techknow | Inside Story | Head to Head |
| 101 East | Al Jazeera Investigates | Counting the Cost | – |
Al Jazeera English is known for mostly producing non-recurring content in the form of special series or miniseries format. Here are some of the current show aired by AJE.
101 East
A documentary that airs on weekly basis targeting mostly Asian market. Its presents include Fauziah Ibrahim and Teymoor Nabili.
Counting the Cost
Counting the Cost with Kamahi Santamaria is a business and finance show.
Fault Lines
Fault Lines is a documentary series that discovers unreported aspects of life in US. It is presented by multiple personalities including Josh Rushing, Wab Kinew and Sebastian Walker.
Head to Head
Head to Head is a debate show moderated by Mehdi Hasan.
Inside Story
Inside Story is a show that gives an investigative look on different global and regional issues while analyzing a topical issue. It is supported by three guests participating form within or outside of the geographic location involved in the program. Shiulie Ghosh and Jane Dutton are the regular anchors of the show.
Some Presenters, Hosts and Correspondents
| | | | |
| --- | --- | --- | --- |
| Hoda Abdl-Hamid | Malika Bilal | Mehdi Hassan | Shamim Chowdhury |
| Zeina Khodr | Fauziah Ibrahim | Shihab Rattanhi | Alan Fisher |
| Rob Reynolds | Dena Takruri | Mohamed Fahmy | Julie MacDonald |
| Everton Fox | Haru Mutasa | Lucia Newman | Stephen Cole |
| Marwan Bishara | David Chater | Jamal Elshayyal | Dareen Abughaida |
Online Availability
Al Jazeera English is available online, viewers can watch the channel on the official web-portal and also connect on YouTube channel. It started producing HD feed on YouTube in 2015 after launching High Definition Feed in UK via Freeview on Nov 26, 2013. Here is the website: www.aljazeera.com