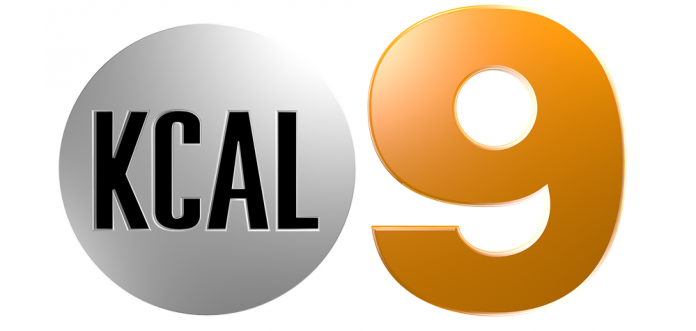 KCAL 9 is an independent TV station operating from Los Angeles, CA. The channel went on air on Aug 25, 1948 and is owned by CBS Television Stations, a division of CBS Corporation. KCBS-TV is the sibling of the TV and shares its facilities with the channel inside the CBS Studio Center while its transmitter is maintained at Mt. Wilson.
Watch KCAL 9 Los Angeles, CA Stream Online
Watch KCAL 9: CBS Los Angeles/Channel 9 stream live from Los Angeles, California. Stream may take a moment to load.
Read More
Slogan: Always On | Live, Local, Late Breaking
Website: www.losangeles.cbslocal.com/tag/kcal-9/
Early History
The station was launched as KFI-TV on Aug 25, 1948 on Channel 9; Earle C. Anthony was the owner of KFI. It got the experimental license as W6XEA in 1940 and applied for a full license in 1944 against calls: KSEE. It is not known whether any broadcasts or testing occurred under the earlier mentioned calls. At beginning it would broadcast six hours of content each week. It started broadcasting formally on Oct 6, 1948 by providing programming for 3.5 hrs for the first day. It didn't affiliate with the newly established NBC Television Network, however, it was linked with NBC Radio.
Earle C. Anthony, sold the station to General Tire and Rubber Company after KFI's engineers threatened to call the strike in 1951. General, a few months earlier had acquired Don Lee Broadcasting System. Lee's main channel KHJ 930 AM, General changed the calls of newly acquired station to KHJ-TV in Sep 1951. After acquiring RKO Radio Pictures in 1955, the company was renamed as RKO General. It would broadcast movies, educational stuff, first-run syndicated content, local newscasts and covered sporting events by 1960.
It tried to adopt a lineup similar to KTLA to emphasize more on talk and game show, sports, drama series and other entertainment stuff like is competitor in the LA market.
KCAL-TV
In Nov 1985, battling with corporate issues, RKO decided to sell KHJ-TV to Westinghouse Broadcasting. However, the deal couldn't be finalized RKO, and the Walt Disney Company entered the seen as new possible buyer but the deal couldn't be materialized once again due to protracted legal matters.  Fidelity Television, the party who filed against the sale was granted the license by Federal Communications Commission. However, Fidelity couldn't hold the license up for long and released the license and also the assets to Disney later. On Dec 2, 1989, under Disney, the calls were changed to KCAL-TV and the channel was branded as California 9. Primetime newscast was augmented with 3 more hours in primetime on March 5, 1990 while other content including kids programs, cartoons, sitcoms and syndicated programs were also introduced as part of the overhaul following the ownership change. Disney after failing to sell the KCAL to Pineland in 1992, sold the station to Young Broadcasting on May 14, 1996.
Acquisition by CBS in 2002
CBS (a division of Viacom at that time) on June 1, 2002 formally purchased the station from Young Broadcasting. The operations of the channel were merged to KCBS-TV and was shifted to CBS Columbia Square. The sale resulted in the reunion of the television with its former General-owned sibling KRTH-FM which CBS had purchased in 1997. However, the two again split when CBS decided to spun off its radio division to Entercom in 2017. KCAL alongside its sibling KCBS shifted from Columbia Square to the newly built digital facility at CBS Studio Center on April 21, 2007. As a result both started to broadcast locally produced content in HD. The analog signal of the station was shut down and it shifted its transmission to analog on June 12, 2009.
Programming
KCAL 9 produces over 32 hours of local newscasts weekly which in term of numbers is the fourth-highest newscast output in LA market. The content shared by the CBS Los Angeles include News, weather updates, sports programming, traffic reports, entertainment stuff and more.
Some Programs
CBS 2 News

 

Judge Judy

 

Ocean Mysteries with Jeff Corwin

 

How to Tighten Crepey Skin

 

Medium

 

Zoo Clues

 

College Basketball

 

Outback Adventures with Tim Faulkner

 

1-900 LUCKY

 

Dr. Quinn, Medicine Woman

 

Your Help is Needed Now!

 

Wonderful World

 

Mike Webb

 

Cindy Crawford's Skincare Secrets

 

America's Court with Judge Ross