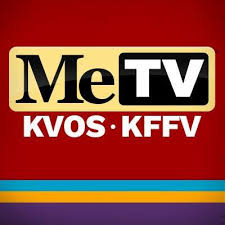 KVOS TV launched on June 3, 1953 is a Washington based news station owned by Weigel Broadcasting and affiliated with Heroes & Icons, MeTV, Start TV, Decades and Movies!. It would broadcast on five digital sub-channels. KFFV is the sister station. The transmitter of the channel is located on Orcas Island in the San Juan Islands. The original studios of the service are located at 1151 Ellis Street in Bellingham. Upon the acquisition of the channel by OTA Broadcasting in 2010, Bellingham offices were shut down and the channel moved to its current location which it shares with sister KFFV on 3rd Avenue South in Seattle. It previously operated from Burnaby, British Columbia.
Watch KVOS-TV Bellingham, WA Live Online
Watch KVOS-TV online streaming from Bellingham, Washington. Wait as the stream loads.

Read More
Sub-Channels
: 12.1 Heroes & Icons
12.2 Movies!
12.3 MeTV
12.4 Decades
12.5 Start TV
Sisters: KFFV
Website: heroesandiconstv.com/kvos
History
KVOS went on air on June 3, 1953 under the ownership of Rogan Jones who also owned KVOS 790 AM. After operating it for nine years the Bellingham businessman sold the service to Wometco Enterprises. The channel launched as a DuMont affiliated in 1953 disaffiliated with the network in 1956. It remained a CBS affiliated from Jan 1955 through late 70s. To resolve the commercial disputes, it cut the amount of CBS content. In 1987 it resumed the CBS affiliation. Kohlberg Kravis Roberts acquired the company: Wometco before eventually selling it in 1985; KVOS was released to Ackerley Communications. It was dropped from most of Seattle cable systems because of FCC restrictions about syndicated exclusivity. In 2003 it came under the ownership of Clear Channel Communications which sold it to Newport Television in 2007.
KOVS in Jan 2010 swapped its channel positions with TSN in Vancouver area. It became an affiliate of MeTV in April 2011. TheCoolTV was added to the lineup of Aug 18, 2011. Newport sold the service to OTA Broadcasting, LLC. In Dec 2011 where it created duopoly with KFFV. It for a brief period of time carried a Punjabi Specialty channel before eventually turning towards Heroes & Icons in Sep 2016. Weigel Broadcasting took over the ownership in Jan 2018.
Programming
A part from clearing all of content of its affiliated sub-channel networks, the service is known to broadcast religious and paid content. MeEvents and On Scene are included among the notable programs. Audiences can watch Heroes & Icons shows, stories, videos, quizzes and more stuff online. Follow the service on Facebook and Twitter. Here is the website: https://www.handitv.com/kvos