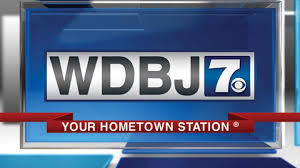 WDBJ is a Lynchburg-based CBS affiliate that was launched on March 31, 1995 and is owned by Gray Television. It shares duopoly with MyNetworkTV station WZBJ and is also a sister to WZBJ-CD, a LP Class A service broadcasting on Ch 43. The three sisters share space on Hershberger Road in northwest Roanoke. The transmitting of WZBJ and WDBJ are installed on Poor Mountain in Roanoke County.
WDBJ Roanoke, VA Live Streaming Online
Watch WDBJ Roanoke, Virginia live streaming. You Hometown Station in Roanoke broadcasts latest news from the city. Wait as the stream loads.

Read More
Slogan
: Your Hometown Station
Sisters: WZBJ-CD and WZBJ
Website: www.wdbj7.com
History
WDBJ-TV was launched on Oct 3, 1955 under the original ownership of Times-World Corporation which also published Roanoke Times and Roanoke World-Times. The company also operated WDBJ 960 AM and WSLC-FM and WFIR 94.9 FM. It was originally a CBS affiliate as the radio sisters had a long history of affiliation with CBS Radio Network. WDBJ was the 3rd television to broadcast from Roanoke after WROV and WSLS-TV; the former operated as an independent service from Feb to July 1953. Before the launch of the station CBS affiliation was held by WLVA-TV. The channel 7 was also for a short time affiliated with NTA Film Network. Mountain Trust Bank Building in downtown Roanoke served as the original studio location for the WDBJ with signal transmitting form Poor Mountain. The radio and television operations were relocated to Times-World Building in 1956.
Times-World Communications merged with Landmark Communications in 1969. However, due to FCC rules, Landmark couldn't keep the channel and sold it Schurz Communications in spring of 2010. On Sep 14, 2015, Schurz revealed that it would close its broadcasting business and sale both its radio and television assets to Gray Television. Federal Communications Commission approved the deal on Feb 12, 2016 and the sale was completed on Feb 16, 2016.
WDBJ-DT2 is the digital subchannel of the station affiliated with Heroes & Icons. It became a digital service after June 12, 2009. The channel currently reaches out of market areas including South Boston, Clarksville, Clintwood, Norton, Caswell, Patrick and other areas.
Programming
The Andy Griffith Show, Jeopardy, Wheel of Fortune, Live with Kelly and Ryan, Who Wants to Be a Millionaire and The Real are among the syndicated programs broadcasted by WDBJ. CBS Dream Tea, and CBS This Morning Saturday are among the notable CBS programs. It currently broadcasts 34.5 hours of locally produced news-bulletins, 5.5 hours on weekdays and 3 hours on Saturdays and 4 hours on Sundays. Robin Reed in the favorite weather presenter of the station. You can watch the channel online and follow it on Facebook, Twitter and Instagram for news, weather and sports updates. Here is the website: https://www.wdbj7.com/