WKGB-TV is a PBS licensed channel broadcasting in Bowling Green, Kentucky. Owned by Authority for Educational Television, the channel is managed by the statewide Kentucky Educational Television. Its transmitter is set up near Hadley.
Watch WKGB Bowling Green, KY Streaming Live
Watch WKGB-TV online stream from Bowling Green, Kentucky. Stream may take a moment to load.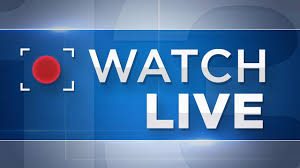 Read More
Slogan
: Where Learning Comes to Life
Website: www.ket.org/
History
Kentucky Board of Education in 1962 was successful in acquiring ten construction permits for an educational television network via a flagship Lexington broadcaster. KET also obtained licenses for several satellite stations. WKGB along with other charter channels hit the waves Sep 23, 1968. Prior to that Nashville-based WDCN-TV was the sole educational service active in Bowling Green. The channel first aired as a non-commercial UHF service and was a second television in Bowling Green. The Kentucky Educational Television's existence could not halt WNPT from community access and cable television systems in the Bowling Green. It completed digital conversion on April 16, 2009 after dropping its analog signal. WKGB terminated broadcasting on UHF ch 53 but maintained its per-transition UHF ch 48.
WKGB can watched online for educational programs, educational content, documentaries, entertainment programs and more. A taste of history, Frost flowers, Ready Jet Go!, Linda's Kitchen, Arthur, Simply Ming, Kentucky Health, Odd Squad, Museum Secrets, George Hirsch Lifestyle, Connections with Renne Shaw, Cyber Chase, Travels with Darley, Woodsongs, Molly of Denali, This Old House, Nature Cat, Ask this old house, Curious George and Wordgirl can be watched online.  Follow the channel on Facebook, Instagram, Twitter and YouTube. Here is the website: https://www.ket.org