WVUT owned by Vincennes University is a Public Broadcasting Service affiliate operating in Vincennes, IN. It serves as a sister to WVUB 91. FM; the duo is headquartered on the same place on North 2nd Street and Rosedale Avenue in Vincennes and its transmitter is installed along US 41- 150 in unincorporated Sullivan County. The PBS member station is available in Terre Haute market.
Watch WVUT Vincennes, IN Stream Live
Watch WVUT Vincennes, Indiana streaming online. Wait as the stream loads.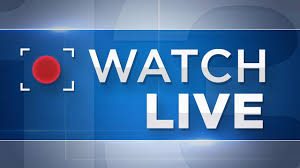 Read More
Sisters
: WVUB
History
Established in Oct 1959 as a commercial independent station, the channel was originally called WRAY-TV and aired on Ch 52. The Princeton channel was housed under same roof with the radio sister WRAY 1250 AM. Its equipment was donated to Vincennes university after ceasing operations in Feb 1961 after giving up license to FCC. On June 12, 2009, the channel drooped its regular programming on its analog signal, over UHF channel 22, and like other full power stations switched to digital transmission under federally mandated transition. Its digital signal relocated from its pre-transition UHF channel 52, which was among the high band UHF channels (52-69) that were removed from broadcasting use as a result of switch, to its analog-era ch 22 for the operations after transition. Consequently, Federal Communications Commission, the station now broadcasts on UHF channel 31.
Local programs offered by the channel include NewsCenter 22and public affairs program 22 Magazine. Educational programs, documentaries, kids' programs, features, videos, informational programs, movies and shows are available on Vincennes University channel. Follow WVUT on Facebook, Twitter and YouTube. Here is the website: www.vincennespbs.org/