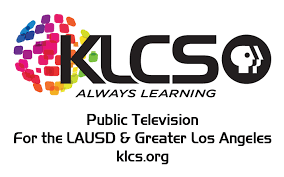 KLCS is a Los Angeles-based station in the ownership of Los Angeles Unified School District and is used for educational purposes. The not-for-profit service is among the eight television channels in United States that are operated by a school. Studios are maintained in downtown LA next to Downtown Magnets High School and its transmitter is installed at Mt. Wilson as is the case with many other Los Angeles stations.
Watch KLCS TV Los Angeles, CA Stream Online
Watch KLCS TV stream live from Los Angeles, California for PBS programming including news, educational programs. Stream may take a moment to load.
The school service is one of three PBS stations serving the LA market, others being San Bernardino-based KVCR and Huntington Beach-based KOCE which replaced KCET in 2011. It ranked as fifth most watched public TV in United States.
Read More
Slogan: Live. Learn. Love. L.A. | Always Learning | TV's Force for Good
Website: www.klcs.org
Early History (1957-1973)
The journey of non-commercial station started in Oct 1957, when the LA Unified School District started producing instructional programs for the school students. By 1966-67, the number of programs per year increased to over 700 and were available to broadcast on other local station in the LA market.
LAUSD then in 1963, applied for a license to FCC for a full-service UHF station and couldn't receive a response until 1967 when the school management was allowed to build a broadcast facility for the station of their want. In the summer, LAUSD gave their testimony before Federal Communications Commission for the instructional station that would serve the students and community. On March 3, 1972 LAUSD receive the licensing from FCC and KLCS was launched on Nov 5, 1973 on Channel 58.
Programming
At present KLCS produces 700+ hours of educational sports and informative content per annum. This also includes live telecourses from the California State University. It is one of the five TVs in LA market that still operate on their originally assigned calls, the others being KCET, KTTV, KMEX and KTLA. Homework Hotline is a flagship educational program that is broadcasted since 1984. The afterschool call-in program run by the faculty helps the students with their homework assigned in class. The program has won a number of Los Angeles Area Emmy Awards since its inception including an Emmy-double in 1986 for Creative Technical Crafts and Best Instructional Program.
Unlike most of the public services, KLCS doesn't run any annual funding drive, however, it does give discounts and memberships to the subscribers who support it voluntarily. It recognized those who support by making either an on-air mention of the or through KLCS' monthly viewer magazine. The channel planned to broadcast in HD by the autumn of 2014 but couldn't do it until April 23, 2018.
There was a time when KLCS would sign off at the end of each broadcast day and follow the traditional sign-on and sign-off patterns. However, it has now resumed the 24-hour programming schedule and its second digital sub-channel also operates as a 24-hour station. Sabrina Fair-Thomas in July 2012 became the GM of the station after being working with for 25 years. Jaime Jimenez replaced Sabrina Fair-Thomas as the new General Manager in autumn of 2018.