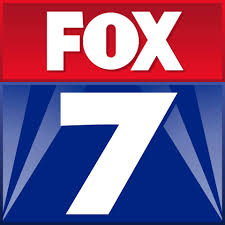 KTBC is a Fox-affiliated television station and licensed to Austin, Texas. Fox Television station has owned the station and studios located on East 10th Street near the Texas State Capitol in downtown Austin. The station founded on 27 November 1952 and the first show aired 65 years ago on the same date. The call letter meaning of network is "Texas Broadcast Company".
Watch KTBC Fox 7 Austin Live Stream
Watch KTBC-TV: Fox 7 Austin online from Austin, Texas to get the latest local news updates, US & World News, weather and sports stories, traffic reports, trending stuff and entertainment feeds. Stream may take a moment to load.
Read More
Slogan
     "Just You Watch" (primary general)
"We are Fox 7" (Secondary general)
"The Right Place, the right Time for News"
Website
The online streaming of KTBC is available on the following link.
History
The station aired the first broadcast on 27 November 1952 and became first television network in Austin. The channel was affiliated with CBS and carried 65 % CBS's schedule, and ABC and NBC included in its secondary affiliation. The station's staff made a film with entitled Target Austin. The movie was made for the Texas Department of Public Safety and presents the scenario of a nuclear strike. It was the only station in Austin and after that KHFI-TV established in 1965. President Johnson and his family made the owner of the station that was the source of investigative journalism. In 1973, Johnson's sell out the station to the Times Mirror Company and Times Mirror further sold to Argyle Television. The station ended CBS affiliation and became Fox affiliate on 1 July 1995. It carried cowboys games for many years and then moved to KEYE in 2006. In the early years of Fox affiliate the station telecast daytime talk shows and sitcoms at nighttime. In 1996, New World merged with Fox and station came under ownership it.
Programming
KTBC carries all kind of programming news, sports, talk shows, sitcoms etc. The programming list has given below in the table, have a look at it.
The Wendy William Show
It is a talk show, focuses on celebrity news and lifestyle features. In this show, also celebrity give the opinion.
The Dr Oz Show
It is a TV program in which health experts, Dr. Oz, give advice and discuss health issues with viewers.
Last Man Standing
It is a sitcom, follows senior executive, Mike Baxter and his life. In this sitcom, his wife and three daughters and grandson included.  After that, a young man entered who married to his daughter.
| | | |
| --- | --- | --- |
| Sr. No | Programs | Category |
| 1 | The Simpsons | Animated Sitcom |
| 2 | Fox 7 Austin News at 9:00 | News |
| 3 | The Big Bang Theory | Sitcom |
| 4 | Dish Nation | Comedy Satire |
| 5 | The Wendy Williams Show | Talk Show |
| 6 | NFL Pre-game Show | Game |
| 7 | The Real | Talk Show |
| 8 | The Dr. Oz Show | TV Program |
| 9 | Divorce Court | Nontraditional Court show |
| 10 | Judge Judy | Arbitration based reality court show |
| 11 | Last Man Standing | Sitcom |
| 12 | Fox 7 Friday Football | Game |
| 13 | Hell's Kitchen | Reality Competition |
| 14 | NFL Kickoff | Game |
| 15 | The OT | TV Program |
Availability
               Digital Availability
Main KTBC programming
Channel 7.1
Movies!
Channel 7.2
Buzzr
Channel 7.3
Me TV
Channel 7.4