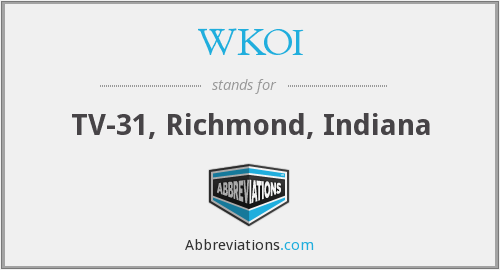 WKOI owned by Ion Media Networks is a channel available on virtual ch 43 and UHF digital ch 31. Established on March 11, 1982, WKOI has studios located on South 9th Street in Richmond with transmitter located on Frytown Road in southwest Dayton. It shares transmitter facilities with WDTN, an NBC linked channel and WBDT.
Watch WKOI Richmond, IN Streaming Live
Watch WKOI Richmond, Indiana stream online. Wait as the stream loads.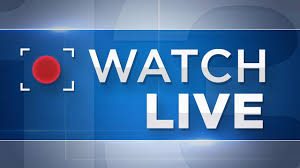 Read More
Slogan
: Positively Entertaining
Website: www.iontelevision.com/
History
WKOI went on air on May 11, 1982 as a religious station. The channel was brought by Trinity Broadcasting Network. It would carry almost all of the religious content offered by the TBN and only break away form the network once a week to broadcast public affairs and local community programs. The transmitter of the channel was located on SR 73 in Milford Township, Butler County, Ohio until June 7, 2018. Even though located in Cincinnati television market, the channel was officially assigned by Nielsen as a Dayton market entity.
TBN signed an option agreement with Ion Media Networks on Nov 14, 2017 giving the network an option to acquire the licenses of WKOI and three other TBN channels. On May 24, 2018, Ion exercised their right and the deal consummate don Sep 25, 2018. It made a switch from analog to digital signal on April 16, 2009. WKOI resigned of its over-the-air spectrum in spectrum reallocation program introduced by Federal Communications commission on April 14, 2017. It was announced that WKOI would share spectrum with unrelated NBC affiliate WDTN on March 22, 2018.
It started sharing WDTN's digital channel on June 7, 2018 and dropped ION from ch 43.1. It continued to carry Ion Television on virtual ch 2.3 when virtual ch 2.3 was dropped. W20CL and W36DG were the former translators of the WKOI.
You can watch Ion TV affiliate online for shows, movies and entertainment programs like Criminal Minds, Law & order, Blue Bloods, Chicago P.D. and NCIS: Los Angeles. Follow the channel on Facebook, Instagram and Twitter. Here is the website: https://iontelevision.com