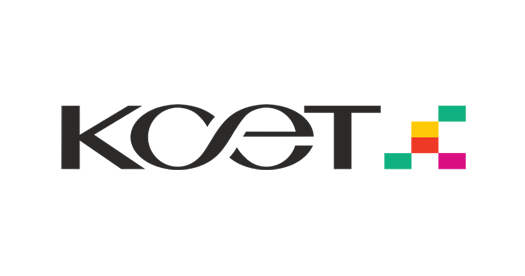 KCET is a non-profit and non-affiliated station based in Los Angeles, California. First aired on Sep 28, 1964, the channel is owned by Public Media Group of Southern California. Huntington-based KOCE-TV affiliated with PBS is the sibling of the station transmitting from The Pointed Avenue and Bob Hope Drive in Burbank. Transmitter is maintained at Mount Wilson in in San Gabriel Mountains.
Watch KCET-TV SoCal Los Angeles, CA Online Stream
Watch KCET-TV live streaming from Southern California. The station broadcasts news, public affairs and educational programs. Stream may take a moment to load.
Read More
Slogan: Local. Global. Connected
Website: www.kcet.org
Early History
KCET was launched in result of a second attempt at an educational television service in LA area. KTHE was a brainchild of University of Southern California and broadcasted on Ch 28 since its inception on Sep 22, 1953. The station was the second educational television station operated in US, Houston-based KUHT initiating six months and four days earlier, being the first one. However, it was knocked off air after just nine months of operations as the prime sponsor Hancock Foundation, couldn't find enough funds to run it.
KCET signed on air on Sep 28, 1964 as an NET: National Educational Television affiliate. Initially licensed to a not-for-profit group Community Television of Southern California, the partial, some of the financial backing came from four commercial Los Angeles channel including KTTV, KCOP, KNXT and KNBC. Ford Foundation and United States Department of Health, Educations and Welfare were also among the benefactors. At the beginning, it broadcasted in black and white from Monday to Friday. James Loper, among the founders of CTSC: Community Television of Southern California served as director of education, then vice president and then GM of the station in first its seven years of broadcasting. From 1971 to 1983, Loper became president of KCET. A 30min colour film: Creative Person: John Burton on Glass artist and Philosopher, John Burton was the first film produced by the station and earned him first two Los Angeles area Emmys.
Before applying or a construction permit to FCC for a construction permit, the group attempted to acquire one of the seven VHF channels operating in LA market. CTSC in 1968, showed up as a potential buyer of KTLA but couldn't meet the bid with the money in hand.
As a PBS Affiliate
The educational service became a charter affiliate of PBS on Oct 5, 1970 and for the following four decades it marked its identity (for most of the time) as 2nd most-watched PBS affiliated station in US while also providing content for PBS and other channels. It would then face additional competitors following the launch of KOCE and KLCS in Nov 1972 and Nov 1973.
Headquartering facility was shifted to 1725 Fleming Street when KCET purchased Monogram Pictures in 1971. Monetary chunks from Ford Foundation and Michael Connell Foundation were helpful in this regard.
Independent Identity
KCET on Oct 8, 2010 parted its way from PBS to bring an end to a four-decade-long-journey. It then became the second largest independent station on the basis of market size only behind NYC-based WNYE-TV. Financial issues and programming disputes were described as the chief reasons for the separation with Public Broadcasting Service. Upon the departure of KCET, KOCE-TV joined PBS as the primary affiliate in the area.
KCETLink
KCET and Link Media, owner of a non-profit Link satellite service Link TV in Oct 2012 announced to put their forces together for a joint-non-commercial venture. The move resulted in KCET garnering a much wider audience share in Southern and Central California. Michael Riley on Jan 5, 2015 became the new CEO of KCETLink; he replaced AI Jerome.
Merger with KOCE-TV
KCETLink Media Group and KOCE announced their unification on April 25, 2018. While KOCE-TV would still serve the Los Angeles area as main PBS affiliate, KCET would be returning as a secondary member of Public Broadcasting Service. Following the completion of merger, KOCE will shift form Costa Mesa to KCET studios facility based in Burbank; Costa Mesa will still remain in use as the secondary facility.
Programming
KCET programming includes movies, dramas, science and travel programming and news. Some of the programs broadcasted by the channel include Globe Trekker, Burt Wolf: Travels and Traditions, Inside Washington, Keeping Up Appearances, The Nature of Things with David Suzuki, As Time Goes by, Border Blaster & Earth Focus, Arab Labor, Moone Boy, Wunderkind Little Amadeus, Death in Paradise, Zula Patrol and SoCal Connected. Here are some of the programs aired by KCET.
| Shetland | SoCal Connected | SoCal Wanderer |
| --- | --- | --- |
| Democracy Now | Doc Martin | Fine Cut |
| Father Brown | California Coastal Trail | Ballot Brief |
| Angry Planet | Rick Steves' Europe | City Rising |
| Huell Howser | Cinema Series | Miss Fisher's Murder Mysteries |
| Death in Paradise | Lost LA | France 24 |
| The Migrant Kitchen | BBC World News America | Artbound |
| Artbound Presents Studio A | Tending Nature | KCET Must See Movies |
| Earth Focus | Border Blaster | Vera |