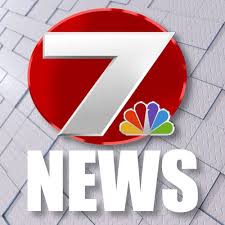 KPLC owned by Gray Television is a joint NBC/CW+ affiliate licensed to Lake Charles, Louisiana. Gray also runs American Spirit Media-owned KVHP, a joint Fox and ABC affiliate via shared services agreement. The two sisters are located in downtown Lake Charles with a transmitter installed near Fenton, Louisiana. Suddenlink is the cable carrier of the station which also broadcasts KPLC on Ch 9 and its digital sub-channels on channel 7, 130 and 131.
Watch KPLC Lake Charles, LA Streaming Online
Watch KPLC streaming online from Lake Charles, Louisiana for latest news, weather and sports updates. Stream may take a moment to load.


Read More
Slogan: 7 at Your Service
Sister: KVHP
Website: www.kplctv.com/
History
KPLC-TV was established on Sep 29, 1954 as an NBC affiliate under the ownership of T.B. Lanford of Shreveport which had previously held KPLC 1470 AM before stepping into the television broadcasting. KALB was also launched in Alexandria on the same day.
It turned to be a major beneficiary of a quirk in the FCC plan for assigning channels. Lanford in 1964 released his television station to St. Louis group however, it would still hold Alexandria-based KALB in 1993. G. Russel Chambers in 1970 emerged as the new owner of the television and built a new transmitter tower to expand the coverage of NBC affiliate n north as Leesville. KPLC was purchased by Liberty Life Insurance Company division, Cosmos Broadcasting. It was the first television stations in the country to run its own website in 90s. With the launch of KPLC-DT, it also became one of the first televisions in US to have both analog and digital operations. KPLC WeatherPlus went on air in the same year.
A new transmission tower was hit with winds in March 2004 during installation causing a blackout that lasted around two weeks in Southwest Louisiana. Raycom acquired Liberty and in turn KPLC in Jan 2006. It started broadcasting in High Definition in Aug 2012. KLAF-LD in July 2015 became Lafayette's first local NBC affiliate since the closure of KLNI in 1975. KPLC-DT2 was linked with CW on Aug 31, 2017. Raycom was acquired by Gray Television on June 25 2018 for a transfer fee of USD 3.65bn. The sale after the approval of Federal Communications Commission consummated on Jan 2, 2019.
Syndicated programs produce by the channel include Entertainment Tonight, The Ellen DeGeneres Show and Dr. Phil. Watch NBC affiliate online for latest news, weather and sports updates. Follow the channel on Facebook and Twitter. Here is the website: https://www.kplctv.com/