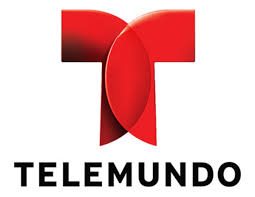 KGLA-DT owned by Mayavision, Inc. is a Spanish news and entertainment station serving Hammond, Louisiana. Launched on June 5, 2007, the channel operates form its studios located on South I-10 Service Road West in Metairie with transmitter set up on Paris Road/Highway 47. Cox Communications and Charter Spectrum, AT&T U-verse and Comcast Xfinity are the cable carriers of the television while Direct TV and Dish Network broadcast it through satellite on ch 42.
Watch KGLA-DT Hammond, LA Streaming Live
Watch KGLA-DT stream online from Hammond, Louisiana. Wait as the stream loads.
Read More
Sisters
: WFNO
Website: www.kgla.tv/
History
KGLA-DT went on air as WHMM-DT June 5, 2007. It since its inception broadcasted as a digital-only station on ch 42 and was one of a few full-power television station in the country to also have a parallel analog signal. WHMM debuted with and ERP of 1Mw which is maximum effective radiated presently allowed by FCC for digital stations. With this, the ch 42 is the only full power Spanish language station to broadcast in New Orleans market.
On April 23, 2007, Mayavision announced its affiliation deal talks with Telemundo about WHMM. It was originally meant to hit the waves in mid-May of 2007 but the launch couldn't succeed for a month. The Hispanic population of the areas was also increased from 6 to 12% between 2005 and 2007 following Hurricane Katrina. On Aug 27, 2007, KGLA-TV signed on air and the suffix TV was removed from the calls on Aug 27, 2007. Hammond was its city of license while transmitter site was built at Metairie. The web-portal of the KLGA was launched in the latter part of 2007. Audiences can watch the channel online to get latest news, weather and sports updates and follow it on Facebook, Insta, Twitter and YouTube. Here is the website: http://www.kgla.tv/