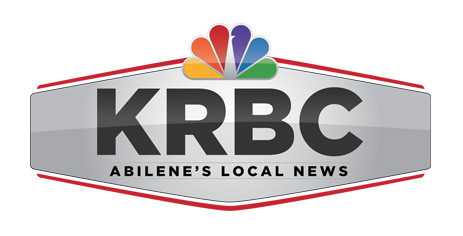 KRBC-TV is an NBC affiliate owned by Mission Broadcasting and operated by Nexstar Media Group. Active in Abilene, the channel shares studios with Nexstar owned and operated KTAB-TV on South 14th Street in Western Abilene and its transmitter is installed on Texas State Highway in Callahan County.
Watch KRBC-TV Abilene, TX Stream Online
Watch KRBC-TV stream online from Abilene, Texas. Wait as the stream loads.
Read More
Slogan
: Abilene's Local News
Sisters: KTAB-TV
Website:www.bigcountryhomepage.com/
History
KRBC went on air on Aug 30, 1953 as Abilene's maiden television service under the original ownership of Ackers family who acquired the construction permit for the channel and its radio sibling KRBC 1470 AM radio from Harte-Hanks Communications a few months earlier. The transmission facility was located on Rattlesnake Mountain in Cedar Gap. It was initially affiliated with all the Big 4 networks that included ABC, NBC, CBS and DuMont. The primary CBS affiliate lost CBS in 1956, then DuMont and at last CBS when KTAB was launched. The semi-satellite of KACB-TV was launched in 1962 from San Angelo; Abilene Radio and Television Company held the satellite channel for 44 years until its sale to Sunrise Television in 1997. Two years after the ownership change Sunrise dropped KACB as a rebroadcaster of KRBC and turned it into a service with news calls: KSAN-TV in place.
KRBC was released to Mission Broadcasting when Sunrise merged with LIN Television in 2002. Mission Broadcasting in turn signed SSA and Joint sales agreement with Nexstar Broadcasting Group which had ownership over KTAB; Nexstar took charge of KRBC operations in 2005. Th websites of KRBC and KTAB were merged in May 2007 into one web-portal: BigCountryHomepage.com. The site is filled with the content shared by both stations in Abilene. It was converted to digital on May 12, 2009 after the termination of its analog transmission over VHF Channel 9.
Programming
KRBC currently broadcasts 16.5 hours of locally produced news-bulletins each week. It primarily covers the news from Abilene and neighboring counties. However, it does not offer the news coverage outside greater Abilene. It switched to 16:9 format on Feb 2, 2013 and started airing news in HD in the last week of Aug 2016 becoming the 3rd channel in the Abilene market to do so. The syndicated programs offered by KRBC include Family Feud, Rachel Ray, The Doctors, Entertainment Tonight and Judge Judy. You can watch channel online and follow it on Facebook, Twitter, YouTube and Instagram. Here is the website: https://www.bigcountryhomepage.com/