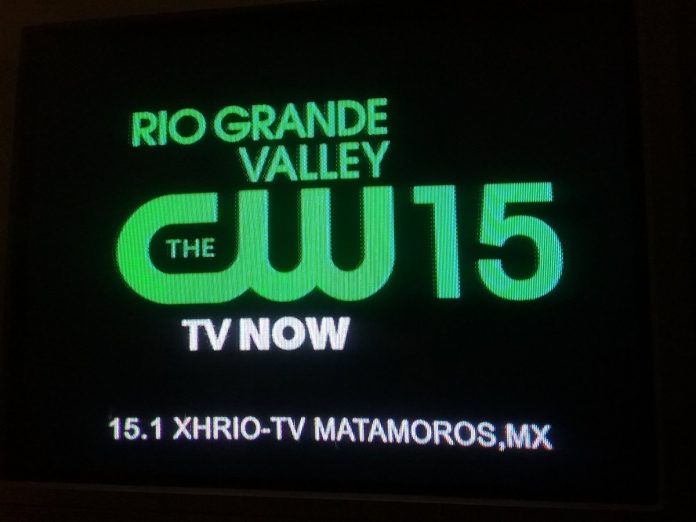 XHRIO launched on Jan 12, 1979 and licensed to Matamoros, Tamaulipas is an English language CW affiliate broadcasting in Rio Grande Valley area in southern Texas. TVNorte is the owner of the channel managed by Entravision Communications which make it a sister of Univision linked KNVO, KCWT-CD, KFXV and KTFV-CD. It currently holds two studios, one in Matamoros and the other across the border on North Jackson Road in McAllen, TX that serves as the primary broadcasting facility.
The transmitter of the channel is installed near El Control, Tamaulipas. It previously acted as a primary Fox affiliate from 2005 to 2012 and switched to Mundo Fox from 2012 to 2016 before eventually ending up on The CW.
Watch XHRIO McAllen, TX Streaming Online
Watch XHRIO stream live from McAllen, Texas. Channel 2 broadcasts latest news, weather and sports updates.  Stream may take a moment to load.
Read More
Slogan
: TV Now
Sisters: KFXV, KNVO, KTFV, KCWT and KXFX
Early History
Launched as XHCR, the channel received broadcasting license in 1964 under the ownership of Cadena Radiotelevisora del Norte. The name of the license holder was changed to Televisoras del Bajo Bravo, S.A. A JV was signed between KRIO and KRIX owners in McAllen and Brownsville and Serna Alvear. Following the deal channel signed on air on Jan 12, 1979 as XHRIO-TV. The English language independent channel was rebranded as XRIO-TV-2; it broadcasted American shows and feature films. The studios of the channel were shifted to McAllen alongside KRIO. Its transmitter was installed 8 miles south of Rio Grande and the Harlingen antenna farm. Considered border blaster by KGBT and KRGV, the channels sought to block its transmission on their side of border.
XHIRO had a signal stronger than the outlets operating in United States. It changed its affiliation and aligned itself with Telemundo in Nov 1988 and the corporate name of the owner was changed to Telegrande, S.A. while it dropped Telemundo's affiliation on May 1, 1999 due to bad ratings. It then became a UPN affiliate and changed its callsign to XHHUPN-TV in 2001 before becoming XHRIO-TV in 2005.
Becoming a Fox and CW affiliate
It separated with UPN and became a Fox affiliate in 2007. Since August 2012, the station is serving as a MundoFox affiliate. It formally launched MundoFox content on Aug 13, 2012. XHRIO became a CW broadcaster on Oct 1, 2016 after the closure of MundoMax on No 30, 2016. On Sep 27, 2010, the channel started to broadcast local newscasts in HD.