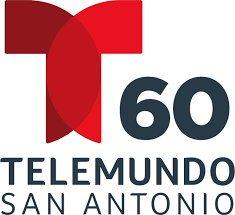 KVDA O&O by Telemundo is a San Antonio based Spanish language news station established on Sep 10, 1989. Telemundo Station Group subsidiary of NBCUniversal owns the channel with studios located on San Pedro Avenue near the North Shearer Hills neighborhood on the northern side of San Antonio. Its transmitter is fixed off Route 181 in northwest Wilson County. Cable carriers of the channel include Grande Communications, AT&T U-verse and Charter Spectrum.
Watch KVDA San Antonio, TX Streaming Online
Watch KVDA live stream from San Antonio, Texas for Spanish language news and entertainment programs. Wait as the stream loads.
Read More
Slogan
: Más cerca de usted (Closer to You)
Website: www.telemundosanantonio.com/
History
Channel 60 went on air on Sep 10, 1989 and since its inception has maintained the status of a Telemundo affiliate as it owned and operated by the Spanish language network. ZGS Communications took over the operation of Telemundo 60 and its Frenso-based sibling KNSO in California under time brokerage agreements, though the license of the bother was retained by NBCUniversal, the parent of Telemundo Network. The operations were taken back by NBC five years later in 2014 as the term completed.
KVDA became a digital station on June 12, 2009. It presently broadcasts 7 hours of local news-bulletins each week with 1 hour each on weekdays Sat and Sun. Audiences can watch local news, videos, entertainment news, features, interviews and more online. Follow the channel on Facebook, Twitter and Instagram. Here is the website: https://www.telemundosanantonio.com/