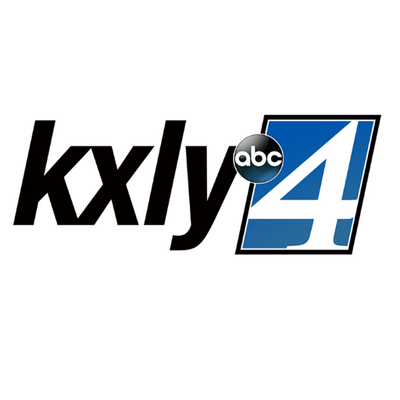 KXLY-TV is an ABC affiliate owned by Spokane Television Group, a subsidiary of Morgan Murphy media. The studios of the channel are located on West Boone Avenue in Spokane and transmitter is installed on Mount Spokane. It is available in HD on Cable and Satellite in Spokane area; Comcast Xfinity broadcasts the service on Ch 104 and Charter Spectrum airs on Ch 1200 Coeur d'Alene in Palouse area. KXLY is available on Ch 4 on DirecTV and Dish Network.
Watch KXLY-TV Spokane, WA Live Stream Online
Watch KXLY-TV live streaming from Spokane, Washington. Wait as the stream loads.

Read More
Slogan
: Working 4 You | Memorable Entertainment
Sisters: KXMN-LD, KZZU-FM, KXLX, KXLY-FM, KHTQ, KVNI, KEZE
Website: www.kxly.com
History
KXLY and KHQ received FCC permit to construct facilities for their channels on July 11, 1952. KXLY went on air after the launch of KHQ on Jan 16, 1953 with test transmission; the channel was formally launched on Feb 22, 1953. It initially planned to take to air by Christmas of 1952 but couldn't sign on due to adverse weather conditions. Ed Craney was the owner of the oldest radio service KXLY 920 AM and its TV sibling. Just a few months after the launch, KXLY-AM was sold by Craney to Northern Radio and Television Corporation. It was a primary CBS affiliate as its sister was already linked with CBS Radio and shared ABC affiliation with KHQ. Some of the programming broadcasted by the channel came from DuMont until it became silent in 1955. When KREM went on air in 1954 it became it dropped the ABC affiliation to become a sole CBS affiliate in the market. Initially having a good partnership with CBS, the relationship of the channel with the network became weak later when it started to air programming out of pattern. On Aug 8, 1976 it ended its 23-year relationship with CBS as CBS content moved to KREM. Consequently, it swapped ABC affiliation with KREM in Feb 1976. It is the only channel in Spokane to broadcast from Mount Spokane. It added MeTV content on its digital sub-channel KXLY-DT2 on Sep 3, 2012 however, it stopped airing MyNetworkTV on Oct 1, 2012.
Programming
KXLY at present airs paid and syndicated programming. Apart from clearing ABC's schedule, the entertainment programs broadcasted by the station include Entertainment Tonight, Live with Kelly and Ryan, Inside Edition, RightThisMinute and Rachel Ray. It broadcasts 23 hours of newscasts each week with a two-hour morning show Good Morning Northwest. It started airing HD weather segments on Dec 22, 2008 and changed its logo and its title to July 1, 2019. KXLY can be watched online for news, weather and sports updates, entertainment and lifestyle programming, features, OBITS and other Northwest News. Follow the channel on Facebook, YouTube, Twitter and Instagram. Here is the website: https://www.kxly.com/