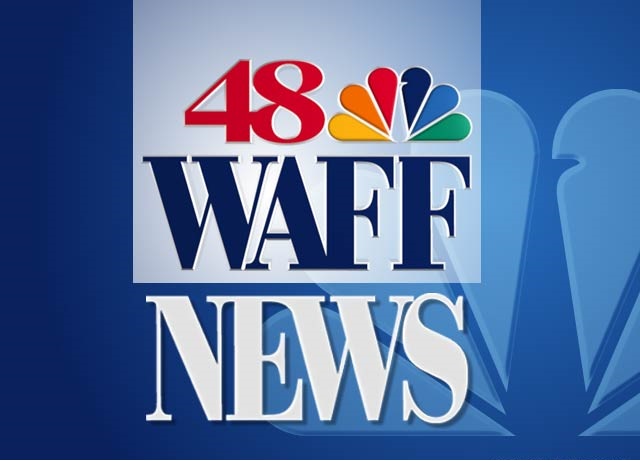 WAFF-TV launched on July 4, 1954 is an NBC affiliate that is licensed o Huntsville and broadcasts across Tennessee Valley. The transmitter of the station is installed south of Monte Sano State Park and studios are located on Memorial Parkway in Huntsville area. Gray Television is the owner of the Channel 48.
Watch WAFF-TV Huntsville, AL Stream Live
Watch WAFF-TV streaming live from Huntsville, Alabama. Channel 48 News, Weather, Sports, community events and top stories from Madison, Limestone – Morgan, Shoals and Sand Mountain are available from audiences. Wait as the stream loads.
Read More
Slogan
: Your First Alert Station | We Track Storms
Sub-Channels: 48.1 NBC
48.2 Bounce TV
48.3 Grit
48.4 Laff
Website: www.waff.com
Early History
WMSL-TV under the ownership of Frank Whisenant first signed on air on July 4, 1954 and started broadcasting from its transmitters in Decatur on Ch 23; Tennessee Valley Radio and Television was the corporate name of Frank's company which also owned WMSL 1400 AM (now WWTM). The calls were first used in 1935 when Mutual Savings Life Insurance Company launched WMSL Radio.
The channel though primarily an NBC affiliate, on its onset would carry the programming produced by all four networks of the time which included NBC, ABC, DuMont and CBS. However WMSL lost DuMont following its closure in 1955, ABC when it allowed WAAY-TV to link with in 1959 and at last CBS when WHNT-TV joined the service in 1963. It had also been affiliated with NTA Film Network in late 50s. WMSL moved to Ch 48 in Jan 1969 while continuing to simulcast on Ch 23 for a number of days. The Decatur era from 1954 to 1969 ended when the channel was relocated to Huntsville in the later.
Huntsville Era
It shared NBC affiliation with WAAY-TV after moving to Huntsville. Whisenant released the station to Vermont-based International Television Corporation in Oct 1974 under which the news calls WYUR-TV were adopted on March 9, 1975. AFLAC: American Family Life Assurance Company on June 6, 1978 purchased the station and renamed it WAFF, named after its slogan: American Families Finest. It under the new ownership returned to ABC in Dec 1977 as the prime time programming of the network hit the new heights nationwide. Raycom Media purchased the station from AFLAC in 1996 to sisterize it with its flagship asset WSFA.
Gray Television Acquisition
Gray Television and Raycom in June 2018 announced their merger; the deal was approved by Federal Communications Commission on Dec 20, 2018 and sealed on Jan 2, 2019.
Programming
WAFF covers whole of Tennessee Valley, collecting news from Huntsville, Madison, Limestone, Morgan, Sand Mountain, Shoals, and other localities. Sports and weather updates, TN Valley Weekend, 48 Now, community events and lot more includes in the lineups. Notable Syndicated programs aired by the station include The Wendy Williams Show, Family Feud, Wheel of Fortune, Jeopardy! and Right This Minute. You can watch WAFF online on the official site and find your favorite channel on Facebook, Twitter and Instagram. Here is the website: www.waff.com
Contact
Address: 1414 North Memorial Parkway
Huntsville, AL 35801
Tel: 256 533 4848