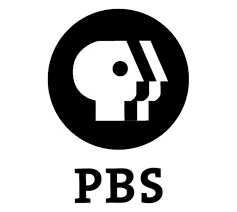 WCFE-TV owned by Mountain Lake Public Telecommunications Council is a PBS affiliate airing in Plattsburgh, New York. Mountain Lake PBS station broadcasts in HD on UHF ch 38 from a transmitter installed atop Lyon Mountain. It is available in Northeastern New York, Eastern Ontario, Vermont, Quebec and other parts of New Hampshire and northern New York east of Massena via Satellite and Cable. Comcast Xfinity and Charter Spectrum carry the channel in west, central and east Montreal. The studios and offices of the channel are located at One Sesame Street in Plattsburgh.
Watch WCFE-TV Plattsburgh, NY Live Streaming Online
Watch WCFE-TV live stream from Plattsburgh, New York. Wait as the stream loads.
Read More
Slogan: Inspire. Enrich. Engage
Website: www.mountainlake.org/
History
WCFE went on air on March 6, 1997 from its original location at SUNY Plattsburgh. It was branded as Mountain Lake PBS in 1993. It between 1990 and 1996 had a sister National Public Radio service WCFE 91.9 FM. During the same time however, North Country Public Radio started to build a number of satellite and repeaters. Mountain Lake in 1996 released WCFE 91.9 FM to WAMC. It at present broadcasts across Lake Champlain to the east in Burlington, Vermont which also hosts Vermont PBS. It is the second smallest PBS member in NY State after WPBS. The potential reach of the channel 3.9 million people with majority of the viewership living in Canada out of which a significant number participates in the fundraising initiative for the public broadcaster. People Near Here, Author Visits, Spotlight, Veterans Coming Home, Mountain Lake Journal and Northbound and Around are the notable programs broadcasted by the station. You can watch WCFE online and follow it on Facebook, Twitter, Instagram and YouTube. Here is the website: https://mountainlake.org/