WNIT launched in Feb 1974 is a Public Broadcasting Service based in South Bend, Indiana. Michiana Public Broadcasting Corporation is the owner of the channel while its studios are located at the corner of Lafayette and Jefferson Boulevards in downtown South Bend. The transmitter of WNIT is installed on St. Joseph Valley Parkway in the southern portion of South Bend.
Watch WNIT South Bend, IN Live Streaming
Watch WNIT stream online from South Bend, Indiana. Wait as the stream loads.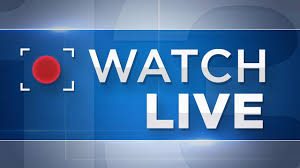 Read More
Slogan: Picture It
Website: www.wnit.org/
History
WNIT acquired antenna and transmitter from KFIZ-TV 34, Fond du Lac, WI after the channel went silent in Nov 1972. It first hit the waves in Feb 1974. Before this, Public Broadcasting Service content was aired on commercial stations on per-program basis while WTTW was available over-the-air in extreme western portions of the market. A transmitter component failed on Feb 26, 2008 reducing the signal of klystron to only 15 percent. Its transmitter signal amplifiers subsequently failed on March 25, 2008 completely shutting down the analog signal. With analog broadcasting due to terminate in US by 2009, the channel went to digital transmission.
A fire severely damaged Elkhart facility on Jan 11, 2009. Local production continued form Elkhart Area Career Center while the administrative facilities were moved temporarily to Tower Building on West Franklin Street in downtown Elkhart.
The arrangement last until May 11, 2010 when WNIT shifted to the studios of CBS affiliate WSBT-TV on Lafayette and Jefferson Streets in downtown South Bend. In Sep 2008, channel 34 moved to brand new-built facilities in Mishawaka. WNIT made analog to digital transition over ch 34 on March 25, 2008. Dinner & a Book, Economic Outlook, Politically Speaking, Legends of Michiana, Our Town and more is available on PBS affiliate in Michiana. Follow the channel on Facebook and Twitter. Here is the website: https://www.wnit.org