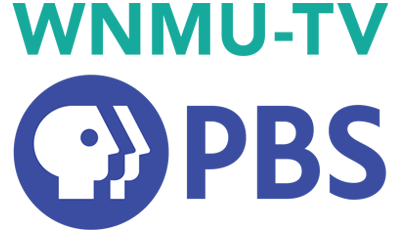 WNMU launched on Dec 28, 1972 is a PBS member station licensed to Marquette, MI and broadcasting in Western and Central Upper Peninsula of Michigan. Northern Michigan University is the owner of the channel with studios and transmitter located at Edgar L. Harden Learning Resource Center on the university 's campus in Marquette and Ely Township southwest of Ishpeming. WNMU 90.1 FM is the sister of the channel. The catchphrase used by the Public Broadcasting Service member is "Public TV for the Upper Peninsula of Michigan and Northern Wisconsin".
Watch WNMU Marquette, MI Streaming Live
Watch WNMU Marquette, MI streaming online. Stream may take a moment to load.
History
WNMU hit the waves in 1972 as WNPB and is available in all the communities in upper peninsula since. It broadcasts on ch 13 in the central upper peninsula and on cable regionwide including the pockets of northern Wisconsin not served by WPT channels WLEF and WPNE. It is also available on Charter cable in Sault Ste. Marie Michigan. In most of the Eastern UP areas viewers will need satellite or cable to air PBS content. After the nationwide digital transmission in 2009, the Easter UP lost PBS terrestrial feed when WCMU satellite WCML in Eastern upper peninsula filled the space following the departure of WCML. It was part of Shaw carriage until 2002 when WTVS replaced it. The transmitter of the channel is located outside Ishpeming in Ely Township.
Popular shows produced by the channel include High School Bowl, Ask The…, What's Up? Public Eye news, Media Meet and more. You can watch WNMU online educational programs, movies, documentaries, kids programming and community stuff. Follow the channel on Facebook and Twitter. Here is the website: https://wnmutv.nmu.edu/