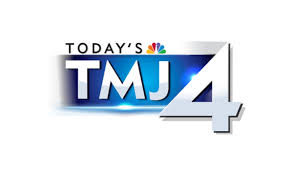 WTMJ aka Today's TMJ4 is an NBC affiliate broadcasting in Milwaukee, WI and is owned by E.W. Scripps Company. Established since Dec 1947, the studios of the service are located on Capitol Drive in Milwaukee with transmitter installed at north of downtown Milwaukee. From its launch on Dec 3, 1947, TMJ4 remained a sister to KTI and WTMJ Radios until they were sold to Good Karma Brands on Oct 31, 2018.
Watch WTMJ Milwaukee, WI Stream Online
Watch WTMJ streaming live from Milwaukee, Wisconsin. Stream may take a moment to load.



Read More
History as Journal Communications Asset
Journal Company received the license for W9XD in Sep 1931. On Dec 7, 1941 a construction permit was issued for WMJT; it would by Aug 142 build a new transmission facility. However, the plans for television broadcasting were put to a halt when US War Production Board stopped the production of TV and radio equipment for civilian use form April 1942 to Aug 1945 during World War II. The calls were later changed to WTMJ signifying Milwaukee Journal in it on Dec 3, 1947 when the channel hit the waves on VHF Ch 3. It is currently NBC's second long-standing affiliate after St. Louis-based KSDK. It moved to VHF Ch 4 on July 11, 1953. WTMJ was one of the first services in the country to acquire color equipment in Dec 1953. The channel was rebranded as Today's TMJ4 on July 25, 1992 upon eh launch of Summer Olympics that were effectively covered by NBC.
Sale to Scripps
W. Scripps Company on July 30, 2014 revealed that it would purchase Journal Communications in an all-stock transaction; the deal was approved by Federal Communications Commission on Dec 12, 2014. The deal consummated on April 1, 2015.It transitioned from analog to digital signal on June 12, 2009. It became maiden station in Milwaukee and second in Wisconsin to produce HD broadcasts on April 7, 2009.
Programming
It currently broadcasts 39 hours of locally produced new-bulletins with 6.5 hrs on weekdays and 3.5 hrs on Sat and 3 hrs on Sun. Meet the Press, 414Ward and Week in Review are notable programs broadcasted by Today's TMJ4. 6:30 pm news-bulletin was dropped in favor of Access Hollywood on April 11, 2011. NBC's Children Block, educational programming, FABLife, Packers Today and more is available online. Audiences can watch local news, weather updates, traffic reports, contests and lot can be watched online. Follow Today's TMJ4 on Facebook, YouTube, Twitter and Instagram. Here is the website: https://www.tmj4.com/