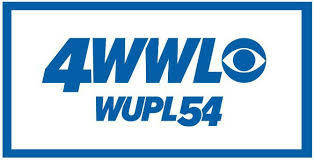 WUPL launched on Nov 21, 1994 is a Slidell, Louisiana station which also operates in New Orleans, Louisiana. It has its studios and offices located on Rampart Street in the historic French Quarter district while transmitter is located on Cooper road in Terrytown, Louisiana. Tegna In. is the owner of the channel licensed to Belo TV, Inc. It shares duopoly with CBS linked WWL-TV. Both WUPL and WWL use a jointly owned single website. Cox Communications and Charter Spectrum are the cable carriers.
Watch WUPL New Orleans, LA Streaming Live
Watch WUPL streaming online from New Orleans, Louisiana. Wait as the stream loads.
Read More
Sisters
: WWL and WBXN-CD
Website:www.wwltv.com/mytv
History as a UPN affiliate
WUPL went on air on June 1, 1995 as a United Paramount Network under the ownership of Larry Safir through his company Middle American Communications which also had ownership over KNVO broadcasting in Rio Grande Valley. It alongside UPN's content carried court shows, sitcoms, kids programs, talk shows and other general entertainment programs. Cox Enterprises took over the operations of the channel in 1996 and in 1997, WUPL was released by Safir to Paramount Stations which was a division of Viacom. It then became a UPN O&O station having a programming partnership with Chris-Craft Industries in which UPN acquired 50% stake in 1996.
In 2000 Viacom merged with CBS and the former decided to release WUPL to Belo in July 2005 for USD 14.5mn. The channel signed with MyNetwork as its new affiliate on July 12, 2006. Belo on Feb 26, 2007 revealed that it would go ahead to buy WUPL from CBS. Belo at that time shut WUPL and later purchased its LP repeater WBXN-CA. Belo relocated the studios to Rampart Street in mid-April 2007. Gannet Company on June 13, 2013 disclosed that it will acquire Belo Corporation for USD 1.5bn; the deal concluded on Dec 23, 2013. Gannet on July 29, 2015 broke into two divisions with one dedicated to publishing and other reserved for broadcasting. WUPL and WWL were transferred under the broadcasting arm Tegan, Inc.
Programming
Syndicated programs broadcasted by WUPL include Hot Bench, Mike & Molly, Family Feud, 2 Broke Girls and others. The Early Show, The Daily Buzz, Saturday Edition and CBS This Morning have over the time remained the favorite news shows of the station. You can watch WUPL online and follow on it Facebook and Twitter. Here is the website: https://www.wwltv.com/mytv