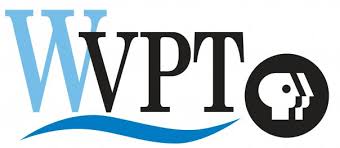 WVPT broadcasting in Staunton and Harrisonburg, Virginia is a PBS affiliated station owned by CPBC: Commonwealth Public Broadcasting Corporation. Launched on Sep 9, 1968, the studios of the channel are located in Harrisonburg near James Madison University with transmitter located in Central Augusta County, Virginia. WVPY holds another channel airing in New Market, Virginia; it was formerly a fulltime satellite that served Shenandoah Valley and Winchester. It now through a channel sharing agreement airs via WVPT's transmitter to rebroadcast for WCVW on Channel 51.2.
Watch WVPT Harrisonburg, VA Live Streaming
Watch WVPT live stream from Harrisonbrug, Virginia. Wait as the stream loads.
Read More
History
WVPT went on air Sep 9, 1968 and was originally owned by Shenandoah Valley Educational Television Corporation. The station is the 3rd oldest educational television in Virginia after WHRO in Hampton Roads and Richmond-based WCVE. WVPY was added to the license in 1996; it was originally licensed to Front Royal, Virginia and replaced W42AC which had served the station since 1980s. It also doubled as a PBS only channel in Charlottesville before WCVE eventually launched WHTJ as its satellite in 1989. It became a digital station in Oct 2001, WVPY followed the suit in Oct 2002. Shenandoah Valley Educational TV Corporation announced its merger with CPBC in Nov 2017; Commonwealth, already owning WCVW, WCVE, WNVT, WNVC and WHTJ, took over the channel on June 11, 2018. The new owner had rebranded all of its assets by linking them and in process WVPT became VPT PBS and WVPY in now known as VPT Plus.
As part of participation in FCC's spectrum relocation auction in 2016-17, WVPY channel 21 allocations were sold by commonwealth with all its transmitters and now only has its main transmitter operating to run the channel. The channel is available on cable and satellite via DirecTv and Dish Network in Harrisonburg and Lynchburg while Comcast carries it in Charlottesville and Central Virginia. It also previously served in Front Royal, Winchester and Washington, D.C. metropolitan area.
Programming
The local programs broadcasted by the channel include Virginia Farming, the Miller Center Forums and Roadtrip to History (produced by Wane Bronson).
You can watch the channel online for educational programs, great music, community events and latest news, business, politics and health updates.  Find the channel on Facebook and Twitter. Here is the website: www.vpm.org/