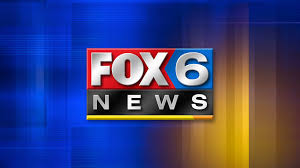 Fox 6 Milwaukee launched on May 21, 1956 is a Wisconsin based station owned by Tribune Broadcasting a division of Tribune Media Company. The studios of the channel are located on North Green Bay Road in Brown Deer. The transmitter is installed on East Capitol Drive.
Watch Fox 6 Milwaukee, WI Stream Live
Watch FOX6Now streaming live from Milwaukee, Wisconsin for the latest news, weather and sports updates. Wait as the stream loads.


Read More
Catchphrase: This is the Place | Because You Matter
Website: www.fox6now.com/
Early Days
WITI signed on air on May 21, 1956 as an independent service and was originally owned by Independent Television, Inc. A construction permit was obtained from FCC on June 11, 1995 for the station licensed to Whitefish Bay. The North Shore village was chosen for the license to tackle the short-spacing issues with Davenport, Iowa. It signed affiliation with NTA Film Network in Oct 1956. The NTA programs hosted by the service included This is Alice, The Passerby and Man without a Gun. It for four years from 1956 to 1959 would use DuMont Vitascan color system.
Affiliation with CBS and ABC
Storer Broadcasting on Aug 8, 1958 acquired WITI to link it with CBS. On April 1, 1959, the channel got formally affiliated with CBS. It moved from its original studio facility to North 27th Street in Milwaukee. Storer also requested to moved Ch 6 slot from Whitefish Bay to Milwaukee to change the city of license; the application was approved on July 30, 1959. When CBS turned to WISN-TV in 1961, Channel 6 moved to ABC on April 2, 1961. The affiliations were swapped once again when WISN-TV switched to ABC while WITI reversed its affiliation to CBS on March 27, 1977. A new facility was made operational in 1978 on North Green Bay Road in Brown Deer. Gillet Holdings, the parent company of SCI and WITI filed for Chapter 11 bankruptcy protection on June 26, 1991. New World Pictures purchased the WITI and six other sisters form SCI on May 25, 1993.
Fox Affiliation
In 1993, WITI geared up to along other stations to align itself with Fox. The channel at that time had a strong place in the market and one of the respected local news operations. It officially became a Fox affiliate on Dec 11, 1994; it would beat out WCGV in the process; Fox NFL Sunday was the first program to hit the waves. WITI came under the ownership of News Corporation when it decided to acquire New World on July 17, 1996 in an all-stock transaction. This made the Channel 6 as Milwaukee maiden station to be owned and operated by some one from Big four since CBS held WKOY from 1954 to 1959.
The channel was purchased by Local TV on July 14, 2008. On Dec 27, 2013, the service was acquired by Tribune Company. On Aug 28, 2014, Ch 6 marked its longest network affiliation with Fox as it passed 7,200 days with Fox. On Dec 3, 2018 Nexstar announced its purchase of the Tribune holdings; the pending deal would make Nexstar the largest broadcasting company by number of stations once it closes late in the 3rd quarter of 2019. News, Videos, Political insights, sports, Bucks and Brewers updates, community events, contests and more is available online. Follow Fox6Now on Facebook, Instagram and Twitter. Here is the website: https://fox6now.com/
News Operations
It currently broadcasts 56 hours of locally produced news-bulletins as of Sep 2018 with 9.5 hours on weekdays, 4 hrs on Sat and 4.5 hrs on Sun. The newscast output of 56 hours in higher among any other Milwaukee service. The Fox 6 Blitz is a Green Bay Packers program also produced by the Fox affiliate on Sundays during NFL season. Real Milwaukee that debuted in Sep 2010, and Studio A that premiered in Sep 2013 are the notable local programs aired by the Ch 6. Mary Stoker Smith is the face of the Ch 6; she serves as an anchor.