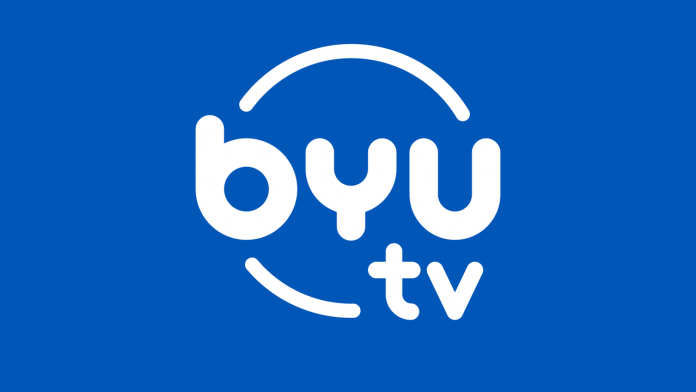 KBYU-TV owned by Brigham Young University is a religious channel broadcasting in Salt Lake City, Utah. Launched on Nov 15, 1965, it is licensed to Provo. BYU is owned and administered by The Church of Jesus Christ of Latter-day Saints or LDS Church. Its studios are located in the BYU Campus in Provo with transmitter installed atop Farnworth Peak in the Oquirrh Mountains, southwest of Salt Lake City. KBYU owns a wide chain of rebroadcasters to serve across Utah as well as area of Colorado and Idaho.
Watch KBYU-TV Provo, UT Live Stream
Watch KBYU-TV live streaming from Provo, Utah. Wait as the stream loads.
Read More
Slogan: BYUtv
Sisters: KUMT and KBYU-FM
Website: www.byutv.org/kbyu
History as KLOR-TV
Initially planned to be a commercial service, Beehive Telecasting Corporation in Oct 1955, applied for a construction permit for the studios and transmitter of the Ch 11; The permit was granted to years later in Dec 1957. After the construction and erection of the tower, KLOR signed on air on Dec 17, 1958 as KLOR's first independent news service. Its commercial identity couldn't extend much mainly because of the its independent nature and the struggles it had to face against the big guns in Salt Lake City. Samuel B. Nissley, the owner of Beehive Telecasting Corporation sued the General Electric in Dec 1959 for the poor installation of transmitter that resulted in the distorted signal propagation in Salt Lake Valley. KLOR, was already facing the wrath of potential creditors and program suppliers due to bad output and financial losses. It went silent on March 12, 1960 due to a power outage caused by the blowing out of a transformer. On July 1, 1960, Beehive declared bankruptcy.
Brigham Young University applied to acquire the license of KLOR without its Orem studios to Federal Communications Commission. It received approval on Sep 25, 1962 with the condition to be a non-commercial entity. The calls were changed to KBYU on Oct 15, 1962. Studio facilities were relocated to the Fine Arts Center on the campus and the transmitter was shifted to the present-day location at Mount vision in the Oquirrh Mountains. The original KLOR studios were bought by two local businessmen in the area. It returned to the airs on Nov 15, 1965 in one of the smallest markets in the country. KBYU-TV was rebranded as Eleven in 2010. Linked with PBS, its only competition at that time was PBS-linked KUED affiliated with University of Utah. It terminated its affiliation with Public Broadcasting Service on July 2, 2018 and started airing programming of BYU specialty station: BYUtv on its primary subchannel. This left KUED as the sole PBS service in the Utah.
Programming
The programs produce by KBYU include I Love Lucy, My Three Sons, Little House on the Prairie, Perry Mason and others. The student-produced Eleven News at Noon on weekdays is also included in the programs. Informational and entertainment programs, family and kids programming is also part of the lineups. You can watch the channel online and follow it on Facebook and Twitter. Here is the website: https://www.byutv.org/kbyu