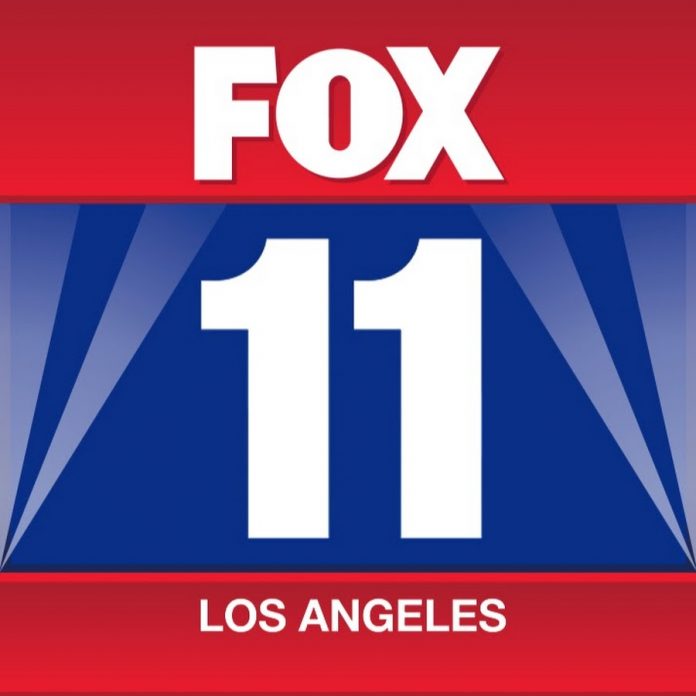 KCOP My13 launched on Sep 17, 1948 is a MyNetworkTV station that operates in Los Angeles. 21st Century Fox's division Fox Television Stations is the owner of the station that shares duopoly with sibling KTTV. The studio of KCOP are located at Fox Television Center in West Los Angeles while the transmitter is installed at Mt. Wilson.
Watch KCOP My13 Los Angeles, CA Stream Online
Watch KCOP My13 live stream form Los Angeles, California. Stream may take a moment to load.



Read More
Slogan: TV for All of Us
Website: www.foxla.com/my13
History
KCOP My13 first aired on Sep 17, 1948 as KMTR-TV and changed its calls to KLAC-TV later. KMTR was the radio sibling of the station as it began operating as an independent television. However, after sometime in 1949 it started broadcasting some of the DuMont Television Network programs as its affiliate KTLA @ Channel 5 disaffiliated with the network after a partnership of one year. At present the call sign: KMTR is used by a Eugene-based NBC affiliate and it has no connection with KCOP My13.
KLAC-TV on Dec 23, 1953 was acquired by Copley Press and calls were changed to KCOP. Later in 1957, the television was sold to Bing-Crosby and members before being purchased by NAFI Corporation (later Chris-Craft Industries); the company would run it for the longest period that spanned over four decades.
It aired general entertainment programming for almost 46 years as an independent station and was rated at 3rd or 4th place in Southern California the spot it would frequently exchange with KHJ (now KCAL-TV). It would share Operation Prime Time content by 1978.
Time with UPN as an Affiliate 
Chris-Craft and its subsidiary, United Television on Oct 27, 1993 joined hands with Paramount Pictures (a subsidiary of Viacom). The Channel 13 was launched on Jan 16, 1995 as a UNPN affiliate but the later disaffiliated when Viacom acquired remaining 50% interest in the station in 2000. It started carrying a considerable amount of talk programming including The Jenny Jones Show and The Ricki Lake Show, sitcoms, syndicated cartoons and reality series.
MyNetworkTV Affiliation
On Feb 22, 2006, KCOP became a MyNetworkTV affiliate. The UPN content wasn't stopped on the stations across US until Sep 15, 2006. KCOP would drop UPN's programming completely by Aug 31, 2006. In Sep 2006, the service started introducing itself as MyNetworkTV, the new branding of the TV which would later change to a more precise "My13 Los Angeles" in May 2007. Channel 13 as of Sep 14, 2015, carries traditional programming of the network outside its primetime slot at late night from 11 pm to 1am. The Primetime slot is filled with Hollywood Today Live, TMZ Live and others.
Programming
KCOP is known for its traditional coverage of NBA's franchise Los Angeles Clippers' games, NFL's Los Angeles Dodgers and Chargers, wrestling and other sports in different tenures. It also served as the official broadcaster of Los Angeles Marathon from 1986 to 2001. In 2017, the service would get the special permit to air Los Angeles Chargers both home games.
During 2018 FIFA World Cup, it would produce Good Day L.A. as the sister KTTV was busy covering the World Cup fixtures held in Russia. This also contributed to the return of news to KCOP for a brief period of time since 2013. Features and special programming like that of Christmas content: Christmas is Here Again, The Twelve Days of Christmas Eve, The Bear who slept through Christmas, Santa's Christmas Crash, Santa and the Magician and Christmas Comes to Willow Creek are also part of the programming. The channel at present broadcasts national and international news, weather and sports updates, traffic reports, podcasts, contests and much more. Here are some of the programs aired by the MyNetworkTV service:
Good Day L.A.
Good Day L.A. is a morning newscast with a special focus on Los Angeles area. It provides with latest sports feeds, weather updates and current scene of traffic.
The Wendy Williams Show
Wendy Williams hosts daily dose of entertainment, interviews and other stuff.
TMZ
TMZ is a program sourced by popular news and gossip website TMZ.com that covers a lot of Hollywood news and gossips, Pop Culture and Hip hop scene.
Programs
| How I Met Your Mother | The Real | Top 30 |
| --- | --- | --- |
| Flipper: The New Adventures | The Legend of Johnny Lingo | Ella Enchanted |
| The Big Bang Theory | The Nuttiest Nutcracker | Sea Hunt |
| Pride | Fox 11 News at Noon | Her Best Move |
| Pastor Melissa Scot | Fox 11 Ten O'clock News | TMZ |
| August | The Boy and the Pirates | All Dogs Go to Heaven: The Series |