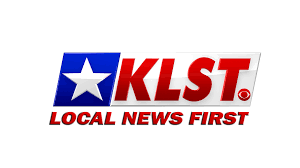 KLST launched on June 26, 1953 is a CBS affiliate broadcasting in San Angelo, TX. Owned by Nexstar Media Group the channel is as sister of KSAN which Nexstar operates under JSA and SSA; original owner of the station is Mission Broadcasting. The two channels have studio facilities located on Armstrong Street in San Angelo with a transmitter installed near Eola, Texas.
Watch KLST San Angelo, TX Stream Live
Watch KLST online streaming from San Angelo, Texas. Stream may take a moment to load.



Read More
Slogan: Local News First
Sisters: KSAN
Website: www.conchovalleyhomepage.com/
History
Launched as KTXL-TV, it was the first channel to hit the waves in San Angelo on June 26, 1953; the calls as of 1968 are taken by Fox affiliate based in Sacramento. A.D. Rust & B.P Bludworth were the founders and original owners of the CBS affiliate. The call letters were change to KCTV in 1957but were later dropped; the calls now belong to Kansas City, Missouri station which is linked with CBS. Big Spring Broadcasting became the owner of the channel in 1959 and released the station to Westex Television in 1962. The channel from there went to Jewell Television Corp in 1971 before becoming KLST in 1983. The television channel was purchased by Nexstar Broadcasting Group in 2004 from Jewell Television Corporation.
The coverage are of KLST includes 11 counties in West Central Texas including Sterling, Menard, Kimble, Tom Green, Coke, Crockett, Irion Sutton, Concho and others. It also provides coverage for four other counties of the nearby markets. KLST presently broadcasts 19 hours of locally produced news bulletins with 3.5 hours on each weekday and an hour each on Sat and Sun. You can watch news, weather and sports programming, community and lifestyle programs, entertainment news and videos and more online. Follow the station on Facebook and Twitter. Here is the website: https://www.conchovalleyhomepage.com/