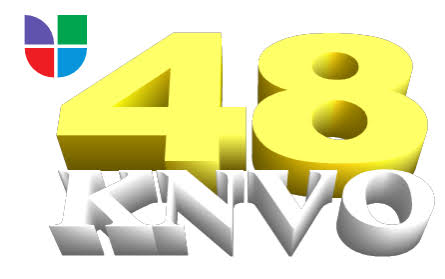 KNVO launched on Oct 12, 1992 is a Univision affiliate broadcasting in McAllen, Texas and serving the metropolitan localities of Rio Grande Valley. Entravision Communications is the owner of the station which shares duopoly with KMBH, a primary non-affiliated service having secondary linkage with PBS. KFXV-LD, KCWT-CD and KTFV-CD are the siblings of the Univision channel. It also oversees the operations of XHRIO-TDT affiliated with CW Plus. The five sisters have offices and studios located on North Jackson Road in McAllen. The transmitter of the Univision station is located on Farm to Market Road 493, near Donna, Texas.
Watch KNVO McAllen, TX Live Streaming Online
Watch KNVO McAllen, Texas stream live online. Wait as the stream loads.
Read More
History
KNVO received original construction permit by FCC on Oct 9, 1983 and was licensed to McAllen origin ally. Its original transmission power allotted by Federal Communications Commission was 4071 kW on UHF channel 48 but switched to 3162 kW in mid-April 1992. On Oct 12, 1992, the channel formally went on air and during its maiden year became the highest-rated television service in the area. LS Broadcasting, Ltd. And others released their asset to Entravision Communications in 1996 for USD 24,8m; the deal consummated on Jan 24, 1997. The permission for the construction of digital facilities was granted by FCC on Oct 11, 2001; it completed the construction of the new facilities in June 2006 and finally a license was granted to the KNVO on June 26, 2007. The analog signal of the channel was shut down on June 12, 2009 and it shifted to digital signal however, maintained its pre-transition UHF channel 49 slot.
KNVO debuted its news-bulletin in 1999 and currently broadcasts 7 hours of locally produced newscasts with 1 hours on weekdays and 1 hour each on Sat and Sun. It started airing local news in HD in Sep 2010. KNVO was ranked as the second highest rated station in the McAllen market after KRGV-TV in 2012. The morning news-bulletins of the station were terminated by Entravision at the end of 2015. You can watch the Spanish news, sports, weather updates and entertainment news channel online and find it on Facebook and Twitter. Here is the website for more info: www.noticiasya.com/el-valle/