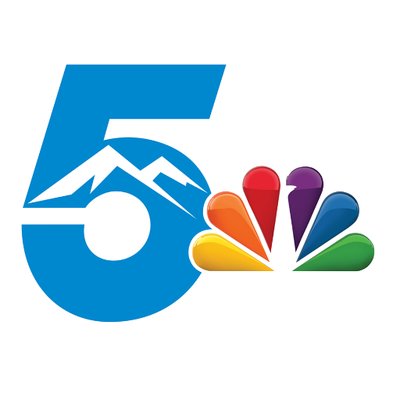 KOAA-TV launched on June 29, 1953 is an NBC affiliate that is active in Colorado Springs/Pueblo, Colorado. It is owned by Cordillera Communications which is a division of Evening Post Industries. The studio facilities are maintained on 7th Avenue in Pueblo. Virtual Ch 5 also operates a studio and news bureau in Tech Center office complex in Colorado Springs; the transmitter is installed atop Cheyenne Mountain. A LP translator: K30JM-D also spreads broadcasts in Colorado Springs with a relay broadcaster also installed on Cheyenne Mountain.
Watch KOAA-TV Colorado Springs, CO Stream Live
Watch KOAA-TV stream online from Colorado Springs, Colorado. Wait as the stream loads.

Read More
Slogan: Always Watching Out for Your
Website: www.koaa.com
History
KCSJ-TV launched on June 30, 1953 under the original ownership of Star-Chieftain Publishing Corporation; the company owned two major papers, Pueblo Star Journal and Pueblo Chieftain in the town. Star-Chieftain also owned commercial radio KCSJ-AM. It was one of the two fulltime NBC affiliates to broadcast in Southern Colorado during 50s; Colorado Springs-based KRDO-TV being the other one. When FCC decided the unification of the market into one single television market in 1960, KCSJ became exclusively entitled for NBC's affiliation.
KCSJ was then sold to Metropolitan Broadcasting in 1961 which already held KOA-FM, KOA-AM and KOA-TV – all in Denver. The channel was rechristened as KOAA-TV but maintained its status as a standalone entity. KOA-TV (later KCNC-TV and KOAA-TV were both NBC affiliates at that tie and offered separate programming. KOAA in 1967 became the maiden station to broadcast colored local programming. It was hit with some setbacks in early and mid-70s mainly due to reception issues in northern part of the market.
In 1977, the service was purchased by Evening Post Publishing Company of Charleston; John Gilbert was hired as the GM of the newly acquired Channel 5. The corporate identity was changed when Cordillera Communications was launched to take control of the service as subsidiary of Evening Post Publishing Company. A studio and sales office were inaugurated in Colorado to strengthen the news operations. A 132,500-watt translator was also activated on Ch 30 in 1980 to serve the northern part of the city. Eyewitness News format was also adopted during the same era.
On Oct 29, 2018, Cordillera revealed its plans to release KOAA and most its assets to E.W. Scripps Company. The deal seems to be consummated by early 2019 subject to the approval of Federal Communications Commission. Once approved KOAA would join Denver- based KMGH as its sister.
Programming
The Ellen DeGeneres Show, Extra, Dr. Phil and The Rachel Ray Show are some of the notable syndicated programs shared by the station.