KPXN Channel 30 is a Los Angeles based station owned by Ion Media Networks and shares duopoly with its sibling Inglewood-based KILM that broadcasts on Channel 64. Ion Media Networks is the owner of the station with studios on West Olive Avenue in Burbank; transmitter facilities are maintained at Mount Wilson.
Watch KPXN Channel 30 Los Angeles, CA Online Stream
Watch KPXN Channel 30 stream live from Los Angeles California to get Burbank, Los Angeles and California news. Wait as the stream loads.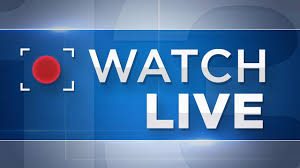 Read More
Slogan: Positively Entertaining
Website: www.iontelevision.com
KPXN went on air on Oct 16, 1969 as KHOF-TV on virtual channel 30. Originally launched as an evangelic station broadcasting in Glendale. It was the second Christian station in the area after the establishment of WYAH TV 27 in operating in Virginia Beach since 1967 and gradually evolved into a commercial independent station by 1973. The channel would serve the area with Reverend Raymond Schoch sermons, shows of different televangelists and other Christian programming. Faith Center Church served by pastor Schoch would also run its own radio KHOF-FM in Los Angeles area. KHOF entered into a competition when former General Manager Paul Crouch who parted his ways with station in 1972, acquired KXLA in 1974.
Pastor Schoch resigned from his duties in 1975 and passed away on Sep 26, 1977. After Schoch's departure Dr. Gene Scott took the charge of the station to change the programming for Syndicated and local Christian shows to in-house content overpowered with Scott's views in the ministry. The Faith Center Church eventually broke up and merged with other churches while Scott remained with his own congregation. Scott's sermons overwhelmingly increased by 1980 on the radio and TV services run by Faith Center. The Faith Center was rebranded as University Network by 1980. FCC would scrutinize KHOF in the 80's and went on further to cancel its licensing because of non-transparency in the funding of the station. Scott entered a legal battle with Federal Communications Commission but lost is case to eventually close its operations on May 24, 1983.
FCC allowed an interim broadcaster to operate Channel 30 until the issuance of a permanent license. As a result KAGL-TV returned to the airs in Jan 1984 and was operated by Angeles Broadcasting. It used the old transmitter used by KHOF and broadcasted religious programming. Scott would still share the four hours in the evening. The license was again revoked by Federal Communications Commission in 1992 to allow Sandino Communications to operate a new station: KZKI.
The service was launched on Jan 7, 1994 and aired religious content, movies and infomercials for the four years from its signing on. Sandino Communications released the station to Paxson Communications on Aug 31, 1988 for USD 18m.
Today under Ion Media Networks (formerly Paxson Communications) the station is recognized as a commercial television that also operates a couple of subchannels namely, 30.1 Ion Television, 30.3 Ion Shop, 30.6 HSN, 30.2 qubo and 30.5 QVC. It also offers Mobile DTV feed of sub-channel 30.1 known as KPXN-Ion.