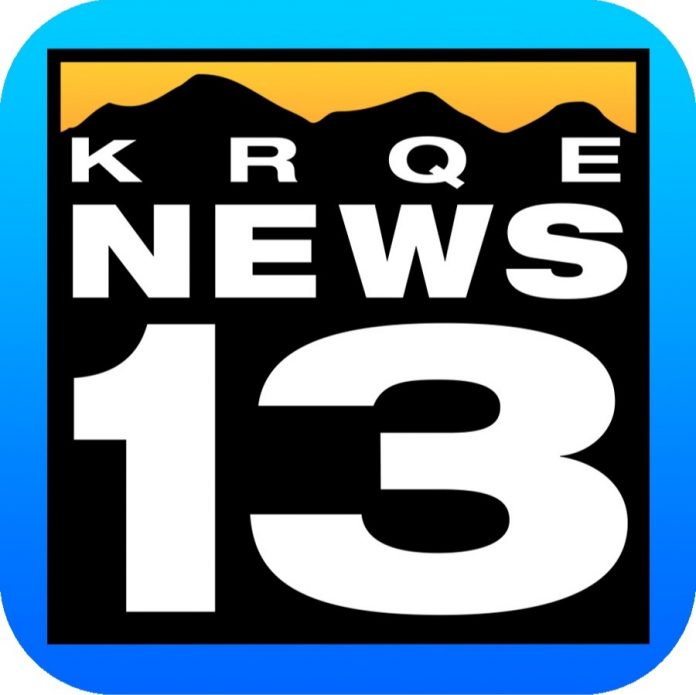 KRQE News 13 launched on Oct 4, 1953 is a Fox and CBS affiliate broadcasting in Albuquerque and Santa Fe and is owned by Nexstar Media Group. KWBQ and KASY-TV are the siblings of the channel affiliated with CW and MyNetworkTV; the two sisters directly come under the ownership of Tamer Media and are operated by Nexstar under SSA: Shared Services Agreement. The studio of the KRQE are located in Broadcast Plaza in Albuquerque with transmitter installed on Sandia Crest.
Watch KRQE News 13 Albuquerque, NM Stream Online
Watch KRQE News 13 streaming live from Albuquerque, New Mexico. Stream may take a moment to load.

Read More
Catchphrase: Local Reporting You Can Trust
Sub-Channels: 13.1 CBS
13.2 Fox
13.3 Bounce TV
Website: www.krqe.com
History
KGGM-TV launched in Oct 1953 under its original owner New Mexico Broadcasting Company was a sister to KGGM 610 AM. The company in later part of 60s sold a minority share in to Chicago-based Harriscope Broadcasting which was owner of WSNS-TV. A number of Westerns were produced at the sets of the channel back then and the studio facilities then used are now converted into a Newsplex. The children's block was known for Captain Billy's Clubhouse hosted by Captain Billy who left KOB in mid-50s to join KGGM.
Hebenstreit family released their asset to Lee Enterprises in 1991; under the new ownership the calls were changed to KRQE on Sep 7, 1992. It became a secondary affiliate of The WB and UPN in Jan 1995 and reran their programming on weekend overnight. However, both migrated to KASY-TV upon its launch in Oct of that year. KRQE shifted the newly launched network under its umbrella when it started to operate it under an LMA with Ramar Communications. ACME Communications acquired the channel from Rama and subsequently ended the local marketing agreement.
Lee in 2000 closing its broadcasting operations sold KRQE and other assets to Emmis Communications. Emmis then exiting in 2005 transferred its assets to LIN TV Corporation. LIN in 2006 took control of KASA-TV which it shifted under KRQE on Sep 15 of the same year; the deal completed on Feb 22, 2007.
KBIM that launched in Feb 1966 as a CBS affiliate became a KRQE broadcast relay station in 1990. KREZ-TV that signed on air Sep5, 1963 became a satellite of KRQE in 1995. The latter was planned and announced to be sold to Native American Broadcasting LLC in April 2011 but the deal never completed and it still remains as the translator of the KRQE. The channel was rebranded from CBS Southwest to KRQE News 13 in year 2000.
Following the merger of LIN and Media General on Dec 19, 2014, the channel went under the ownership of MG but became a Nexstar asset on Jan 27, 2016 when the Group acquired MG in a historic deal worth 4.6b. Subsequently KASA was sold to Ramar Communications while KRQE was retained and officially became a Nexstar Broadcasting Group service on Jan 17, 2017. A new digital set was inaugurate on Oct 24, 2018 while also updated the logo which would now have CBS logo at its bottom.
Programming
KRQE hosts 8 hours of locally produced newscasts on weekdays and four hours on weekend that are shared between Fox News Mexico and KRQE jointly. KRQE News 13 is the branding for news-bulletins. Audiences can watch the Fox and CBS affiliate online with live local news, videos, weather and sports updates, roads and traffic reports and more. You may connect with KRQE using Facebook and Twitter. Here is the website: https://www.krqe.com/