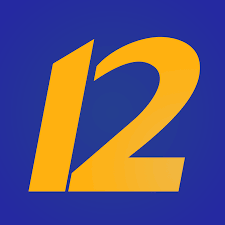 KSLA launched on Jan 1, 1954 is a CBS affiliate broadcasting in Shreveport, Louisiana. Owned by Gray Television, the channel also serves Texarkana, Texas. Its studios are located on Fairfield Avenue and Dashiel Street in Central Shreveport with a transmitter fixed near St. Johns Baptist Church Road in rural northern Caddo Parish.
Watch KSLA Shreveport, LA Stream Online
Watch KSLA streaming live from Shreveport, Louisiana. Stream may take a moment to load.
Read More
Slogan
: Coverage You Can Count On
Website: www.ksla.com/
History
The original channel 12 position was contested between three parties for approval by Federal Communications Commission. The groups included KRMD Inc., Shreveport Television Co. FCC gave decision in favor of temporary corporation on Sep 18, 1952, a group jointly owned by Shreveport Television Co and Southland Television Co. KSLA was assigned as calls and Shreveport was the city of license. The TV suffix was added in 1979.
It hit the waves on Jan 1, 1954 as the second television channel in Shreveport-Texarkana market after the launch of KCMC-TV earlier on Aug 16, 1953; the latter was a primary CBS and secondary DuMont and ABC affiliate at that time and now serves as an NBC station as KTAL. Ch 12 since inception has maintained its status as a primary CBS affiliate. It along with KMSS is one of the two stations in the Shreveport-Texarkana market to have never changed its primary affiliation; the former is linked with Fox.
KSLA-TV Inc. became the owner of the channel in Feb 1976 b before selling it to Viacom International on Jan 19, 1983. It became the maiden television service to broadcast in Stereo in 1984. On July 1, 1995, Ellis Communications announced to come in as  the owner of the station after paying USD 30mn. The deal was approved by Federal Communications Commission on Aug 24, 1995 and the deal consummated on Sep 1, 1995. On July 26, 1996 Raycom became the new owner of the cluster of Ellis stations including KSLA. Upon Raycom's merger with Gray Television on June 25, 2018, the channel became part of the Gray on Jan 2, 2019 following the approval of merger by FCC.
Programming
It presently broadcasts 33 hours of locally produced news-bulletins each week with 6 hours on weekdays and 1.5 hours on Sat and Sun. KSLA News 12 This Morning is the popular news program. Apart form clearing CBS content, it broadcasts syndicated programs like The Kelly Clarkson Show and Right This Minute. You can watch KSLA online for latest news, weather and sports updates, community events and more. Follow the channel on Facebook and Twitter. Here is the website: https://www.ksla.com/