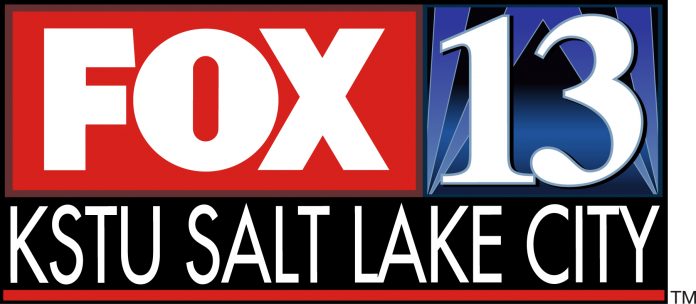 KSTU launched on Oct 24, 1978 and owned by E.W. Scripps Company is a Fox affiliate operating in Salt Lake City, Utah. The studios of the channel are available on West Amelia Earhart Drive in northwestern section of Salt Lake City with transmitter installed on Farnsworth Peak in the Oquirrh Mountains, southwest of Salt Lake City. It has a large chain of broadcast translators expanding their coverage across Utah as well as Nevada.
Watch KSTU Salt Lake City, UT Live Streaming
Watch KSTU-TV live stream from Salt Lake City, Utah. Local news, community stories, contests and more is available online. Wait as the stream loads.


Read More
Slogan: Connect
Website: www.fox13now.com
History
KSTU originally owned by Massachusetts-based Springfield Television, went on air on Oct 24, 1978. It had sisters WWLP in Springfield and WKEF in Dayton affiliated respectively with NBC and ABC and was the first independent and commercial channel in Utah and Salt Lake respectively since the launch of KUTV (24 years before).  Salt Lake City had to experience a fairly long wait before having an independent service of its own. Though it is one of the largest and mountainous markets in the United States covering Utah, and portions of Idaho, Wyoming and Nevada. All of the market's broadcasting entities including three commercial and two PBS affiliates in the form of KBYU and KUED-TV needed a big network of broadcast relay facilities to cover the region.
It would initially broadcast on UHF Ch 20 with cartoons, sitcoms, classic movies, dramas, and other off-network classical programming. In 1984 Springfield merged with Adams Communications. KSTU became a charter Fox affiliate on Oct 6, 1986. Adams Communications sold the channel to Mountain West Television Company in Sep 1987; the deal consummated on Oct 23, 1987. MTV shifted the KSTU to Ch 13 on No 9, 1987. The company sold KSTU to Northstar in May 1988 and it was renamed as Fox 13 in 1989.
In 1990, Northstar released their asset to Fox Television Stations and it became a Fox O&O service. Fox then sold KSTU on June 13, 2007 to Local TV a subsidiary of Oak Hill Capital Partners; the deal completed on July 14, 2008. Local TV merged with Tribune Company on July 1, 2013; the sale concluded on Dec 27, 2013. Tribune Media assets were acquired by Nexstar Media Group at the end of 2018 and sold KSTU to E.W. Scripps Company on Sep 19, 2019.
Programming
KSTU at present broadcasts 6.5 hours of locally produce news-bulletins with 10.5 hours on weekdays and 4.5 hours on Sat and Sun. It records the highest local news output among Utah news channels. You can watch KSTU online for latest news, weather and sports updates crime stories and other popular stuff. Follow the channel on Facebook, Instagram and Twitter. Here is the website: https://fox13now.com/