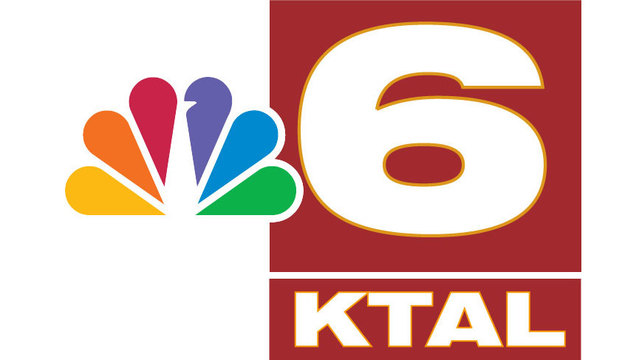 KTAL is an NBC affiliated television station and licensed to Texarkana, Texas.  Nexstar Media Group is the owner of the station.  IT shares the studio with Fox-affiliated KMSS-TV, KSHV-TV that is located on North Market Street and Deer Market Road in northeast Shreveport, Texas. The station was founded in 1953, and the first show aired 65 years ago on 16 August 1953. The call signs meaning of network is "Texas Arkansas Louisiana".
Watch KTAL NBC 6 Texarkana, TX Stream Online
Watch KTAL-TV Texarkana (NBC 6) live stream fro Texas. Channel 6 broadcasts latest Texarkana local news, community updates and videos. Stream may take a moment to load.



Read More
Slogans
"I've Got My Local On"
"Local News That Matters"
"Your Weather Authority"
Website
The online streaming of KTAL-TV is available on the following link.
History
KCMC Inc is the subsidiary of the Camden News Publishing Company filed an application on 2 May 1951 to obtain a commercial television station. On 5 February 1953, FCC granted the permit to Palmer group. The group received approval with call letters KCMC-TV. It signed on the air on 16 August 1953. The network made first television station in the Shreveport Texarkana market. It was affiliated with CBS and had a secondary affiliation with NBC, ABC, and the DuMont Television Network. The affiliation with DuMont ended in August 1956. FCC gave approval for a new transmitter tower at Vivian Louisiana to Camden News Publishing on 23 September 1959. Vivian Broadcast Tower activated on 1 May 1961 and became second tallest transmission tower in the Southern United States. The station call signs changed into KTAL-TV on the same date. NBC made its primary affiliation in March 1961. WEHCO purchased the network in 1975. WEHCO media decided to sell out the station to Nexstar Broadcasting group in July 2000. Nexstar purchased the station for $35.25 million and the sale completed By FCC after two months on 11 September.
Programming
It runs all kind of programs such as news, talk shows, drama series, game show, reality competition etc. The programming list is given below in the table, have a look at it.
Early Today
It is an Early morning news program. It provides national and international financial and entertainment news.
Days of our Lives
It is one of longest running Soap Opera. It focuses on core families and other families and their stories.
Dateline NBC
It is a news magazine program that focuses on true crime stories.
Sr. No
Programs
Category
1
Early Today
Early Morning News Program
2
Late Night With Seth Meyers
Talk Show
3
Timeless
Drama

Science Fiction Action,  Alternate History

4
Deal or No Deal
Game Show
5
Today Show III
News program
6
The 700 Club
Christian News/Talk
7
Days of Our Lives
Soap Opera
8
Hot Bench
Court Show
9
Wheel of Fortune
Game Show
10
Midnight, Texas
Drama, Supernatural
11
Dateline NBC
Newsmagazine
12
World of Dance
Competition
13
The Blacklist
Crime Drama, Action, Thriller
14
Brooklyn Nine-Nine
Sitcom
15
1st Look
Travel/Lifestyle
Availability
                           Digital Availability
Main KTAL-TV Programming/NBC
Channel 6.1
Laff
Channel 6.2
Cozi TV
Channel 6.3
CBN News Channel
Channel 6.4