WBKI launched on Nov 1, 1990 is a joint CW and MyNetwrok affiliate airing in Louisville, Kentucky. Licensed to Salem, Indiana, the channel is owned by Block Communications and shares duopoly with Fox affiliate WDRB. The two sisters are located on West Muhammad Ali Boulevard and have transmitters in rural northeastern Floyd County, Indiana.
Watch WBKI Louisville, KY Streaming Live
Watch WBKI Louisville, Kentucky live stream for latest news and entertainment programs. Wait as the stream loads.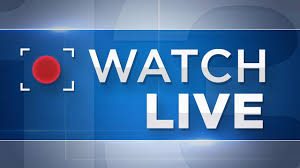 Read More
=
Block Communications previously held a CW linked channel WBKI which broadcasted on ch 34 and was licensed to Campbellsville, Kentucky. It operated the channel through an LMA Following the sale of ch 34 in FCC's mandated auction, it ceased operations on Oct 25, 2017. Charter Spectrum carries WBKI on ch 7 and ch 10.
Sisters: WDRB
Website: www.wbki.tv/
History
WBKI launched on March 16, 1994 as WFTE and branded as Big 58 is an independent channel originally licensed to Salem, Indiana businessman Don Martin, Jr. Martin. The license was released to Tom Ledford 1993 and it became a charter UPN affiliate on Jan 16, 1995. Block Communications bought the channel in 2001 to create the first duopoly in Louisville market and rebranded the channel as Great 58.
Following the merge of CBS's UPN and Warner Bros., The WB, and subsequent launch of The CW, it became Louisville's exclusive CW affiliate. After the launch of MyNetworkTV on Feb 22, 2006, WBKI struck another affiliation deal with the upstart network on March 15, 2006. Block Communicans requested FCC to changed the call letters to WMYO on July 7, 2006; the station officially became part of the channel when it became operational on Sep 5, 2006.
The call sign was changed to WBKI on Feb 12, 2018 under the ownership of Block Communications. It made digital transition and dropped its analog signal on June 12, 2009.
Programming
WBKI apart from clearing all of MyNetworkTV and CW's content hosts syndicated programs like the Goldbergs, Family Feud, Steve Wilkos, Judge Judy, Page Six TV, The People's Court Jerry Springer, The Real, Judge Mathis, Dr. Oz, Daily Mail, and Last Man Standing. Other programs broadcasted by the channel include Cheaters, TMZ, Comics Unleashed, Dish Nation, A Touch of Murder, Cops, Here's Lucy, Lauren Lake's Paternity Court and more. Audiences can watch CW-affiliate online for news and entertainment programs and follow it on Facebook and twitter. Here is the website: https://www.wbki.tv/schedule/