WJYS licensed to Hammond, Indiana is an independent television service owned by Oxford Media Group, Inc. It has its studios located on South Oak Park Avenue in Tinley Park, Illinois with a transmitter installed on Willis Tower on South Wacker Drive in Chicago Loop. The station is available on cable on RCH ch 10, Comcast Xfinity ch 17 and WOW! Ch 13. It is also carried by AT&T U-verse on Ch 62.
Watch WJYS Chicago, IL Online Stream
Watch WJYS live streaming from Chicago, Illinois. Wait as the stream loads.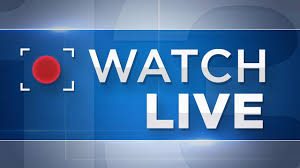 History
Established on March 2, 1991 as a 24-hour home shopping channel. It turned into more of a general entertainment service in 1995 after picking up some syndicated programs. The shows included Gunsmoke, Matlock, Laverne & Shirley, Highway to Heaven, Little House on the Prairie and The Odd Couple. Hoosier Millionaire and Hoosier Lottery game show were also among the programs broadcasted by WJYS. It made a switch from analog to digital transmission on June 12 2009. However, it remained on pre-transition UHF ch 36.
Programs
The channel primarily airs local national and international news religious programs, features and paid programs. Locally produced content includes Salem Baptist Church, Triedstone Baptist Church, Haitian Relief with Steve Munsey, Horace Smith and Charis Bible College. Watch the station online and connect with it on Facebook, Twitter and YouTube. Here is the website: www.wjys.tv/