WFWA owned by Fort Wayne Public Television, Inc. is a PBS affiliate active in the city of Fort Wayne, IN. The studios of the channel are situated at Dr. Rudy and Rhonda Kachmann Teleplex near the campus of Purdue University of Fort Wayne. The transmitter of the Public Broadcasting service member is fixed on Butler Road in Fort Wayne.
Watch WFWA Fort Wayne, IN Streaming Live
Watch WFWA stream online from Fort Wayne, Indiana. Stream may take a moment to load.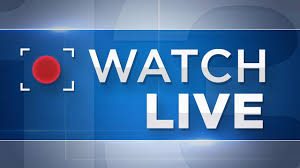 Read More
History
W39AA was established in 1964 as a broadcast relay service for WBGU-TV in Bowling Green, Ohio; It was available on Ch 39. Before 1974, the Fort Wayne market was the only place in Indiana, that worked without a PBS service on cable. The coverage of the translator was limited to Fort Wayne area because of the lack of powerful signal. The LP rebroadcaster would just act as a placeholder while ch 39 was allocated a full-powered educational service in the city. By the early 1980s it turned into a translator of WFYI in Indianapolis.
A local public TV group was provided the ch 39 slot from FCC on March 12, 1985 and licensed the calls WFWA for the upstart television service. It hit the waves on Dec 5, 1986, supplying northeast Indiana its own Public Broadcasting Service for the first time. WFWA in 2003 emerged as the maiden service in Fort Wayne to own a digital signal. It would offer PBS HDTV feed on a separate sub-channel from its regular content.
However, due to shortage of funds, it would drop the HD feed later on causing all the programs to be broadcasted in SD for several years. A fundraising drive was announced in May 2013 to upgrade the infrastructure, strengthen the signal, procure new production equipment and improve the MC of the channel. It pulled off its analog signal to introduce the digital signal on UHF Ch 39 on Feb 17, 2009 as a part of federally mandated transition from analog to digital transmission.
Programming
You can watch PBS Fort Wayne online for local news, weather and sports updates, kids programming local shows, documentaries, movies and more. WFWA is a source of program like PBS NEWSHOUR, BBC World News America, Cook's Country, Simply Ming, My Greek Table with Diane Kochilas, Articulate with Jim Cotter, Washington Week, Great Performances, Steven Raichlen's Project Smoke, Ageless Living, DW News, CyberChase, NHK Newsline, On Story, Moly of Denali and The Whole Truth with David Eisenhower. Follow the service on Facebook, Instagram and Twitter. Here is the website: www.pbsfortwayne.org