WCLJ-TV broadcasting on UHF digital ch 28 and virtual ch 42 is an Ion Television station licensed to Bloomington. It is a sister of WIPX-TV that airs on ch 63 in the city of Bloomington. The duo has studios located on Production Drive in southwestern Indianapolis with transmitters fixed on SR 252 in Trafalgar, Indiana.
Watch WCLJ-TV Bloomington, IN Live Stream
Watch WCLJ-TV streaming online from Bloomington, Indiana. Stream may take a moment to load.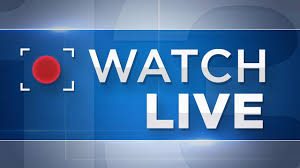 Sisters: WIPX-TV
Website: www.ionlife.com/
History
WCLJ first aired its signal on Aug 27, 1987 and was constructed and launched under the original ownership of TBN: Trinity Broadcasting Network. The Christian network inked an agreement with Ion Media Networks on Nov 14, 2017 allowing Ion the options to acquire the licensed of WCLJ and other TBN channels that had auctioned their spectrum in FCC's sponsored spectrum auction. The West Palm Beach, Florida-based Ion Media Networks exercised their right to acquire the license on May 24, 2018 and the deal consummated after the approval of Federal Communications Commission on Sep 25, 2018 and as a result created a duopoly with already existing WIPX, O&O by Ion Television. Ion immediately linked with Ion Life (now Ion Plus) to give the channel full-market coverage.
It completed the digital switch on Feb 17, 2009 after closing its analog signal on UHF ch 42. Its digital signal was relocated from pre-transition UHF ch 56 to its analog-era slot of UHF channel 42. The entertainment programs available on the Ion Plus partner include Saving Hope, The Listener, Murdoch Mysteries, Animal Science, Secrete Millionaires' club and other shows. Find the station on Facebook and Twitter. Here is the website: https://ionplustv.com