WTIU launched on March 3, 1969 is a Bloomington, Indiana based PBS station operating in Indianapolis, IN. It is held by Indiana University and has a sister radio National Republic Radio affiliate WFIU 103.7 FM. The two siblings have studios located on the Indiana University campus on East 7th Street in Bloomington with a transmitter located on Sare Road on the city's southeast side. AT&T U-verse and Comcast Xfinity are the cable carriers that air it on Ch 5 and Ch 30 in Indianapolis. It also maintains itself a s default Public Broadcasting Service member for the Terre Haute despite having WVUT in Vincennes. It is available on most cable providers in west-central Indiana.
Watch WTIU Indianapolis, IN Streaming Online
Watch WTIU stream online from Indianapolis, Indiana. Wait as the stream loads.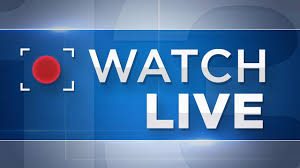 Read More
Slogan: More than Just TV
Sisters: WFIU
Website: www.indianapublicmedia.org/tv/
History
Supported by Herman B. Wells, Indiana University in late 1968 applied to FCC for the license to operate an educational television service. Ch 30 hit the waves on March 3, 1969 as an NET: National Educational Television affiliate with the first program ever airing on the channel was the Friendly Giant. NET was rechristened as PBS on Oct 6, 1970 and eventually WTIU became a member of it. It had a thin staff of 3 employees and at its onset broadcast on Monday through Saturday for 5 hours a day during and worked with its afternoon slot. Much of the content aired on the TV was in black and white because of the lack of funds required to carry colored programming.
It made a switch from analog to digital in 2007 and started to broadcast on UHF ch 14 eventually dropping its analog signal on UHF ch 30 on June 12, 2009. Its digital signal though continued to be hosted by the pre-transition UHF ch 14.
Programs
WITU carries educational, public and cultural affairs content which include The Weekly Special, The Friday Zone, Our Town, The Spirit on Monroe County and others. It also kids programming, documentaries, and newsmagazine programs like Indiana Newsdesk and more. Some of the currently produced programs by the station include Ether Game, A Moment of Science, Noon Edition, Earth Easts, The Poets Weave, Ask the Mayor, Just You & Me, Afterglow and PorchLight. Follow the channel on Facebook, Twitter and YouTube. Here is the website: https://indianapublicmedia.org/tv/