WIPX-TV owned by Ion Television and launched on Dec 27, 1988 is an Indianapolis, IN station serving Bloomington and Indianapolis. It shares duopoly with Ion Plus O&O channel WCLJ which airs on Ch 42 in Bloomington. The two sisters are headquartered on Production Drive in southwestern Indianapolis with their transmitter located on SR 252 in Trafalgar, Indiana. WIPX-TV is available on AT&T U-verse Ch 63, Charter Spectrum ch 6 and Comcast Xfinity Ch 17.
Watch WIPX Indianapolis, IN Streaming Live
Watch WIPX stream online from Indianapolis, Indiana. Stream may take a moment to load.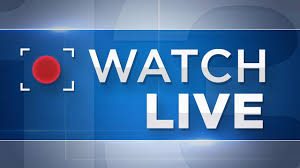 Read More
Slogan
: Positively Entertaining
Sisters: WCLJ-TV
Website: www.iontelevision.com/
History
WIPX-TV hit the waves on Dec 27, 1988 as WIIB under the original ownership of Sinclair Broadcast Group. It initially operated as a member of HSN: Home Shopping Network. The company (Sinclair) later on decided to reformat the channel as a general entertainment enterprise and with no-affiliation. However, the plans fell through when Sinclair bought WTTV in Bloomington after River City Broadcasting submerged into it in April 1996. This changed the owners' priorities and its would immediately shift its focus to a broadcast relay transmitter WTTK and the main channel WTTV. The station in 1995 became an affiliate of the Infomail TV Network, an infomercial network.
According to FCC rules, common ownership of two full-power commercial channels in the same market was not allowed and Sinclair had to push for a cross-ownership waiver from the FCC to retain WTTK/WTTV and WIIB. WIIB was then released to DP Media, a subsidiary of Devon Paxson in 1998. On Aug 31, 1998, the service became a charter affiliate of Pas TV (now Ion Television) after changing its call sign to WIPX-TV. Both WIPX and its translator WIPX-LP became Pax O&O services. It shut down its analog signal on June 12, 2009 and became a digital service but remained active on its pre-transition UHF ch 27.
You can watch NCIS: Los Angeles, Criminal Minds, Chicago P.D, Blue Bloods, Law & Order and more entertainment shows online. Follow the Ion station on Facebook, Instagram and Twitter. Here is the website: https://iontelevision.com/