WCVN established on Sep 8, 1969 is a PBS affiliate airing in Covington, Kentucky. Public Owned by Kentucky Authority for Educational Television, the PBS channel is located near Winston Park in Kenton County. WCVN is one of three PBS member channels serving Cincinnati market alongside WPTO, WCET and WPTD.
Watch WCVN Covington, KY Streaming Live
Watch WCVN stream live from Covington, Kentucky. Stream may take a moment to load.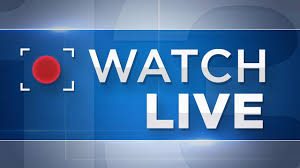 Read More
Slogan
: Where Learning Comes to Life
Website: www.ket.org/
History
WCVN hit the waves on Sep 8, 1969 as 12th KET station and the 13th educational service active in Kentucky. Already, the northernmost areas of the state of Kentucky had educational television signal from WCET Cincinnati for 15 years. It signed on air in July 1954, together with WMUB-TV of Oxford, Ohio. After WCVN was launched, the Cincinnati metropolitan area was working with three educational programming channels of PBS, although WPTO didn't operated on the Kentucky-side of the river until their digital FCC-mandated signal upgrade in 2009. All three were NET members before singing with PBS in October 1970. KET in the Cincinnati market, often competes with WCET and WPTO, but it via WCVN, does have audience share in Cincinnati metropolitan area, including a few contributors to KET's Fund for Excellence.
The station was one of three broadcast relay services planned to be part of the network, but started its operations later than 10 other charter satellites; the other two were WKMU and WKMJ-TV/Louisville, which hit the waves in October 1968 and September 1970, respectively. In the Kentucky side of the market, however, before WCVN's initial sign-on, WKON was the default KET satellite in the northern Kentucky area for over 11 months after KET's ten charter stations were launched.  WCVN-DT is the digital companion signal of the channel and went operational in May 2002. The channel completed digital transition by dropping its analog broadcasts on June 12, 2009 under the FCC mandated signal switch that swept across United States.
Bracken County, Harrison County, Vevay, Burlington, Brookville, Germantown, Augusta are the areas covered by WCVN through its translators and satellites. Charter Spectrum, DirecTV and Dish Network are the cable and satellite carriers of WCVN. You can watch KET affiliate online for latest news, weather and sports updates, educational programs, documentaries, videos and more. Follow the station on Facebook, Twitter and YouTube. Here is the website: https://www.ket.org/