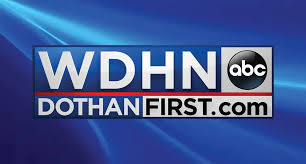 WDHN (ABC affiliate) owned by Nexstar Media Group is a station operating in Dothan and serves across Wiregrass Region of southeastern Alabama. WMBB and WZDX are the sisters of the channel launched on Aug 7, 1970. AL 52 in Webb serves as the transmitter site.
Watch WDHN Dothan, AL Stream Live
Watch WDHN Dothan: ABC Channel 18 streaming live from Alabama. Stream may take a moment to load.
Read More
Slogan
: First in Local News
Sub-Channels: 18.1 ABC
18.2 Escape
18.3 Laff
18.4 Cozi TV
Website: www.dothanfirst.com
History
WDHN-TV first signed on air on Aug 7, 1970 as the second television station in the Dothan and used to air on UHF Ch 18. Dothan businessman Betts Slingluff, Jr. was the original owner alongside a group of local investors. Since its inception it has maintained itself as an ABC affiliate by rejecting NBC affiliation. The conventional wisdom would pick NBC, however, the move was contrary to that and even unusual in a two-station small market of Dothan. At that time NBC was the weakest network and was nowhere near NBC or CBS in terms of size and ratings. However, the geography at that time was a crucial factor for WDHN to opt ABC. Moreover, at that time none of the ABC affiliate would throw a Grade B signal to the Wiregrass. The move was calculated as Slingluff was true in its actions considering the very little local competition. Slingluff sold the WDHN to Hi Ho Television in 1979 after foreseeing the possible financial loss is future. Hi Ho then became the owner of Valdosta-based WVGA and Dothan-based WDHN which it released to Morris Multimedia in 1986. The suffix TV was dropped from the calls in 1998. Nexstar purchased the station in 2003.
In 2009, the channel closed its analog facility following the digital transition. Nexstar in 2016 purchased Media General allowing WDHN to join a number of its siblings in Alabama including WIAT, WRBL and WKRG; all three are affiliated with CBS.
Programming, News Operation and Rating
At present WDHN 2.5 hours of news on weekdays which start with Wake Up Wirgrass (replaced Top of the Morning with Charlie Platt) @6am before ending with WDHN News in the evening with 5, 6 and 10 pm bulletins. Apart from local and national News and Weather updates, the channel broadcasts Sports stories, lifestyle programming, contests and more trending stuff. It historically has been lagged behind WTVY in ratings mainly because of the lesser coverage area and also because of the competition that came from WSFA. On Dec 19, 2017, WDHN started to broadcast in HD.
Programs
|  The Kids Are Alright |  Yule Better Watch Out | American Housewife |
| --- | --- | --- |
|  Dr. Phil | Law & Order |  The Kids Are Alright |
|  Strahan & Sara | Access​​ |  The Drew Carey Show |
|  Without a Trace |  Look Who's Not Talking |  3rd Rock from the Sun |
|  Home Improvement |  General Hospital |  ABC World News Tonight with David Muir |
|  Night Court |  Punk Chick | The Doctors |
|  Who Wants to Be a Millionaire? |  The 700 Club |  Boston Legal |
|  For Whom the Belch Tolls |  Spin City |  Water Tower |
| The View |  Lincoln |  Trick or Treat |
| Da Vinci's Inquest |  Forensic Files |  Hot Bench |
Personalities
| Mandy McQueen | Mike Gurspan | Tonya Pruitt |
| --- | --- | --- |
| Ben Stanfield | Scott Roberts | – |