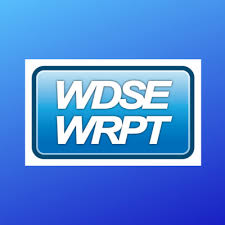 WDSE established on Sep 1, 1964 is a Duluth, Minnesota based channel active in northwestern Wisconsin and northeastern Minnesota. HD feed is available on VHF Ch 8 through a transmitter installed west of downtown Duluth in Hilltop Park. Duluth-Superior Area Educational Television Corporation is the owner of the service headquartered in University of Minnesota Duluth. A satellite station WRPT is also operated by the service in Hibbing, Minnesota and serves the Minnesota Iron Range communities. The transmitter is maintained at Maple Hill Park south of Hibbing.
Watch WDSE Duluth, MN Streaming Live
Watch WDSE stream online from Duluth, Minnesota. Wait as the stream loads.
Read More
History
WDSE hit the waves on Sep 1, 1964 as a second educational channel in Minnesota. George Beck founded the service, he led the campaign for the educational television in the Twin Porta area for more than ten years. WDSE was originally located in Bradley Building in downtown Duluth. University of Minnesota Duluth offered station the space for a new studio, the channel got into facility in 1978. Sax Brother Memorial Communications Center was the new place for the project. It became the maiden Minnesota channel to broadcast in Full-time stereo. On April 28, 2003, the first digital signal hit the waves and the sub-channel, 8.2 PBS-HD became operational in May 2003. It started producing local programs in HD in June 2008 as Duluth-Superior markets first service. WDSE was also the first in the market to use 5.1 Dolby surround sound on June 12 2009. The calls were changed from WDSE-TV to WDSE on June 16, 2009. On Dec 27, 2008 WRPT-DT was launched; the satellite dropped DT form its calls to become WRPT on March 1, 2010. WDSE was rebranded as PBS North in Aug 2010. K24JR-D and K36LA-D are the repeaters of the service operating in Orr and Kabetogama.
Programming
Apart form clearing WPT and Minnesota Public TV and PBS, WDSE also offers locally produces WDSE Cooks, Native Report, Lawyers on the Line, Minnesota Legislative Report, Doctors on Call, Almanac North and Venture North. Pollination Ovation, Making Mushrooms, When Whales Walked, Prized Writers, Minnesota Native Showcase, People of the Big Lake, Washington Week, A Craftman's Legacy, Nature Cat, We'll Meet Again, Second Opinion, Sewing with Nancy and other various educational programs, features and documentaries are available online. Follow the WDSE on Facebook and Twitter. Here is the website: www.wdse.org/