WIPB launched on Oct 31, 1971 is a Muncie-licensed stations operating in Indiana. PBS affiliate is owned by Ball State University and serves as a sister to NPR affiliate WBST 92.1 FM. The two sisters have studios located at the E.F. Ball Communication Building on the university's campus in northwestern Muncie. Its transmitter is installed on County Road 50 in rural southern Delaware County. Comcast Xfinity carries the channel on cable on ch 2 in Muncie and on ch 19 in Indianapolis in SD while HD broadcasts in both cities can be have on ch 1023.
Watch WIPB Muncie, IN Stream Online
Watch WIPB streaming live from Muncie, Indiana. Stream may take a moment to load.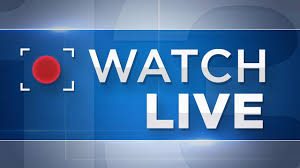 Read More
Slogan
: Be More Inspired
Sisters: WBST
Website: www.wipb.org/
Early History as UFH Ch 49
WLBC-TV on June 14, 1953 started as a primary CBS affiliate having secondary affiliations with NBC, ABC and DuMont. Don Burton was the founder and the original owner of WLBC-TV and its sister radio WLBC 1340 AM (later WXFN). During late 50s the channel was briefly associated with NTA Film Network. It dropped CBS programs in early 60s and became a primary NBC and secondary ABC affiliate. It expanded the radio facility on 29th Street in southeast with the construction of a 500ft transmitter tower.
History as WIPB
Burton released UHF ch 49 to Eastern Indiana Community Television in 1971. The new owners converted the station into a non-commercial educational service and changed its call sign to WIPB. Eastern Indiana Community Television eventually sold the channel to Ball State University which relaunched the channel on Oct 31, 1971 as a Public Broadcasting Service affiliate. WIPB as a non-commercial outlet operated news department in 80s and produced daily news-bulletins On-Line 49.
WIPB switched from analog to digital mode on Oct 31, 2005. It closed its analog signal on UHF ch 49 and Feb 18, 2009 made complete transition to digital transmission.
Programs
The Joy of Painting, Bob Ross, Connections Live! And number of other programs have been aired on Public Broadcasting Service affiliate. Cardinal Compass, The Roundtable, Wellness Maters, The Roundtable, Passport and Insight are some of the programs aired by the channel. Audiences can watch latest news, videos, community events, kid programs, documentaries, features, informational and cultural content and more online. Connect with the station on Facebook and Twitter. Here is the website: https://www.wipb.org/