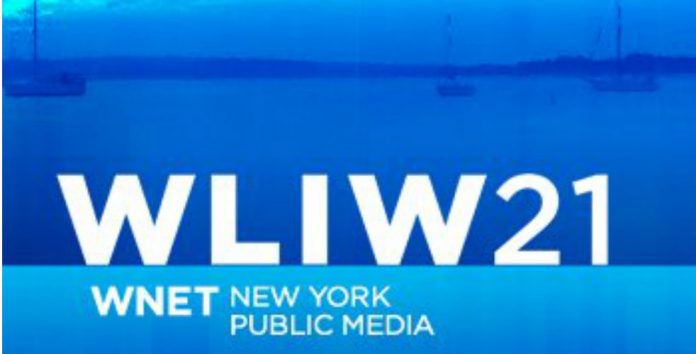 WLIW21 Public TV NY (Channel 21) is non-commercial educational public Television and affiliated with Public Broadcasting Service for the New York City Market. Educational Broadcasting Corporation WNET.org owned this station based in New York. WLIW (Channel 21) founded in 1969 and first show aired 49 years ago on 14 January 1969. WLIW call letter meaning is "Long Island West". The United States, WLIW is one of most watched station publicly. The Main studio of WLIW (Channel 21) located in Plainview, on Long Island.
Watch WLIW21 Garden City, NY Live Stream Online 
Watch WLIW21 Public TV – Channel 21 online from Garden City, New York. A WNET family channel WLIW21 as an educational channel vows to inform, inspire, enlighten and entertain its viewers. Wait as the stream loads.
Read More
Slogan
New York Public Television
Website
The Online Streaming of WLIW (Channel 21) is available on the following link.
History
In the beginning, WLIW operated by the Long Island Educational Television Council. The channel gave news coverage from WNBC-TV during 9/11 Attack. WLIW promotes itself more oriented station than WNET. WLIW is the major producer of PBS programming as well as American Public Television.  Trollback + Company designed and conceived colour palette and on-air graphics in February 2005. WLIW unified branding with sister channel WNET in 2009 with the same logo but in blue colour rather than red and keep brand name WLIW 21 and carry over dotted "I" from WNET logo. The station renewed in 2012 and dotted "I" removed from it.
Programming
WLIW affiliated with Public Broadcasting Television and broadcasts the best programming. A list made of famous programming of WLIW (Channel 21). Here the description is given some of the famous programmings.
Front And Center:
Front And Center is a TV series produced by Soundstage. This program features Grammy Award Winners, Chart-Topping artists, Rock and Roll Hall of Fame Inductees, and emerging artists. They combine the artists' profile and interviews on their best performances.
DCI Banks
DCI Banks is a crime drama which originated in Peter Robinson novel. This Crime drama has broadcasted five series from 2012-2016.
Live from the Artists Den
It is most famous and three times New York Emmy nominated series. This program premises famous recording artists performing in a non-traditional setting.
Consuelo Mack Wealth Track
Consuelo Mack Wealth Track is a Business News Program Hosted by Consuelo Mack. In this program, business ideas discussed with bug investors.
Sr. No
Programs
Category
1
Front And Center
TV Series
2
Consuelo Mack WealthTrack.
Business News
3
Live from the Artists Den
Music
4
Retire Safe and Secure With Ed Slott
Talk show on money earning
5
Dr. David Perlmutter's Whole Life Plan
Lifestyle Program
6
The Big Band Years
Music
7
PBS Newshour Weekend
News
8
Midsomer Murders
Crime Drama

Mystery Fiction

9
DCI Banks
Crime Drama
10
SciTech Now
Technology TV program
11
Great Performances
Performing Arts
12
Incredible Aging: Adding Life to Your Years
Talk Show
13
Ready Jet Go!
Animated, Science fiction, Educational, Musical Preschool
14
Daniel Tiger's Neighborhood
Animated Series
15
Amanpour on PBS
Global affairs program
16
Upstart Crow
Sitcom
17
Independent Lens
Documentary drama
Availability
             Digital Streaming
Main WLIW programming
Channel 21.1
Create
Channel 21.2
World
Channel 21.3