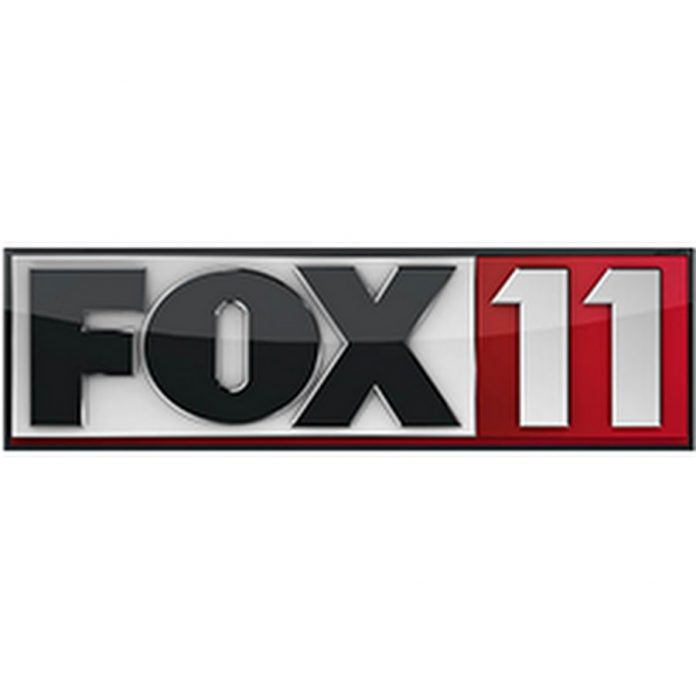 WLUK-TV FOX 11 is a Fox affiliate that broadcasts in Green Bay, Wisconsin and is owned by Sinclair Broadcast Group. It shares duopoly with CW affiliate WCWF operating in Suring. The two sisters share space on Lombardi Avenue on the line between Ashwaubenon and Green Bay. The transmitter is installed atop Scray's Hill in Ledgeview. The channel can be accessed on Charter Spectrum Ch 12. A translator: W40AN-D licensed to Escanaba, Michigan relays the signal in Upper Michigan since July 11, 2018; the transmitting facilities are located in Wells Township.
Watch WLUK-TV FOX 11 Green Bay, WI Stream Online
Watch WLUK streaming live from Green Bay, Wisconsin. Stream may take a moment to load.



Read More
Slogan: Your Station for Balanced | News and Severe Weather Coverage
Sub-Channels: 11.1 Fox
11.2 Antenna TV
11.3 TBD
Siblings: WVTV-DT2, WMSN-TV, WVTV and WCWF
Website: www.fox11online.com/
History
WLUK debuted as WMBV-TV on Sep 11, 1954 and was licensed to Marinette, Wisconsin. It was originally owned by William Walker who constructed it from the failed assets of Oshkosh-based ABC affiliate that operated on Ch 48. Walker in 1958 traded his asset to Morgan Murphy. In 1959, the city of license was changed to Green Bay and calls were changed to WLUK-TV on Aug 22, 1959. It then started broadcasting form a new transmitter tower in Green Bay. Before the relocation of transmitting facilities, it swapped the affiliation with WFRV and became an ABC service. It in 1959 became the first station to air color programming of the network in 1959 and started broadcasting colored version of local programming in 1965. The channel was then purchased by Post Corporation in 1965. The studios were shifted to Highland Avenue (later Lombardi Avenue in 1968) in 1966. It in 1983 reclaimed NBC affiliation when WFRV turned to ABC. Gillett Broadcasting in 1984 acquired Post Corporation 1984. Gillett then sold the service to Burnham Broadcasting.
Affiliation with Fox
Burnham Broadcasting in July 1994 released their asset to SF Broadcasting, a JV between Fox Broadcasting Company and Savoy Communications. Burnham on Aug 25, 1994, released three more of its assets: WVUE, KHON and WALA to SF Broadcasting. The newly acquired four stations of the SF including WLUK became Fox affiliates. The purchased of WLUK by SF was challenged by NBC on Sep 23, 1994, however, Federal Communications Commission on April 27, 1994 ratified the deal.
The channel went into the hands of LIN Media before becoming a Sinclair Broadcast Group asset on Dec 19, 2014.
Programming
The syndicated programming cleared by the station includes Wheel of Fortune, The Ellen DeGeneres Show, Live with Kelly and Ryan, Who Wants to Be a Millionaire and Jeopardy! It clears all of Fox network daily lineup. News operations of the station consists of 43 hours of locally produced news bulletins each week. News, Weather and Sports updates, Investigations, Chime In, entertainment news and shows and trending stuff, features videos, High School sports stuff and more is available online on the official site. Follow the station on Facebook, Twitter, YouTube and Instagram. Here is the website: https://fox11online.com/