WNIN owned by WNIN Tri-State Public Media, Inc. is a PBS station serving in Evansville, Indiana. It serves Tri-State area of southwestern Indiana, southeastern Illinois and northwestern Kentucky. Established on March 5, 1970, the educational TV is carried by Charter Spectrum in High Definition and standard feeds on Ch 9 on its cable systems. WNIN 88.3 FM is the radio sister of the television. The sisters are located under one roof in downtown Evansville with transmitter set up near Pelzer, Indiana.
Watch WNIN Evansville, IN Streaming Online
Watch WNIN live stream from Evansville, Indiana. PBS station broadcasts educational programs and documentaries. Wait as the stream loads.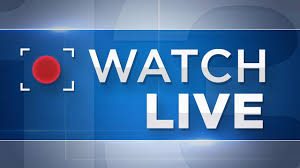 Read More
Slogan
: Building a Better Tri-State, Together
Sisters: WNIN-FM
Website:www.wnin.org/
History
The channel first signed on air on March 5, 1970 under the ownership of Evansville Vanderburgh School Corporation. After maintaining its position as a member of NET: National Educational Television for a few months, it switched of PBS in October. Despite being one of the two VHF channels in Tri-State, EVSC soon started to seek a full-service public television service. In a year's time, WNIN was reduced to USD 59,000.
Unable to recover from the losses, the channel went off air in 1972. A year later, a group of Tri-State citizens founded Southwest Indiana Public Television which later became Tri-State Public Teleplex and finally named as Tri-State Public Media and brought the channel back to life. Carpenter House was purchased in 1986 and retired the mortgage on it 3 years later.
WNIN also powers two cable stations WNIN Learn on cable 12 and WNIN Create on Cable 13. It airs local Government-access television (GATV) to broadcast Vanderburgh County and Evansville City government meetings while WNIN Create simulcasts national create channel featuring creative content, cooking programs and kids programming. It airs Create on digital channel 9.2 and until Oct 2012 the television offered audio simulcast of sister WNIN-FM on digital sub-station 9.3.
Programming
Local programming produced by the channel include Newsmakers Lawmakers as well as locally produced documentaries, live debates and other content available online via PBS' COVE platform. Tell me more with Kelly Corrigan, A Chef's Life, POV, Amanpour and Company, Mr. Greek Table with Diane Kochilas, Antiques Roadshow, Simply Ming, Last Tango with Halifax, Flavor of Poland, To Dine for with Kate Sullivan, This Old House, Flesh and Blood on Masterpiece, Ask this old house, Cobra, The Best of the Joy of Painting, Rick Steve's Europe. The Last Tough Customer, Beneficial Insects, Arthur and Ready Jet Go! Are some of the notable programs produced by WNIN. You can watch the television station online and follow it on Facebook, Instagram and Twitter. Here is the website: https://www.wnin.org/