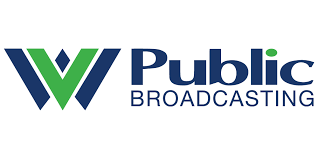 West Virginia Public Broadcasting established in 1969 operates in West Virginia and is recognized as public TV and radio state network. West Virginia Educational Broadcasting Authority owns WVPB. Headquartered in Charleston, the service maintains studio facilities in Beckley and Morgantown. Virginia PBS and West Virginia Public Radio unified the brandings to create West Virginia Public Broadcasting as their unanimous radio and TV branding on Jan 1, 2015. Telling West Virginian's Story is the catchphrase of the service.
Watch WVPB West Virginia Streaming Online
Watch WVPB live stream from Charleston, WV. Stream may take a moment to load.
Read More
West Virginia's public TV hit the waves on July 14, 1969 as WMUL-TV and operated from Marshall University in Huntington. The callsign was changed to WPBY-TV in 1981 and WMUV-TV of West Virginia University was rechristened as WNPB-TV. The new calls signified the management of state educational broadcasting authority and not that of university. A microwave link employed in 1992 allowed Grandview-based WSWP and WNPB to become broadcast relay station of WPBY-TV in Huntington. The calls were changed to WVPB-TV on Jan 5, 2015. Previously rebranded as West Virginia PBS, the name of however the branding was dropped in Jan 2015. It operates a chain of five LP translators apart from three other full-power services. It would offer West Virginia University and Marshall University sports broadcasts in the past but phased out the programing following Conference USA/Big 12 agreements with commercial and cable carriers. On June 1, 2016, WVPB in an announcement revealed the shut down of five of its translators the licenses of which were surrendered on May 26, 2017
Programming
It currently broadcast recap of the assembly session of state legislature, content produced by West Virginia University media school, student-aided news and informational programs and other stuff from the pupils of Marshall University and West Virginia State University. The original documentaries on history and culture of the state and musical programming is also sponsored by the service. West Virginia news, original audio and video productions, educational videos and student/teacher learning resources provided by PBS LearningMedia are also available. Follow the service on Facebook and Twitter. Here is the website: https://www.wvpublic.org/