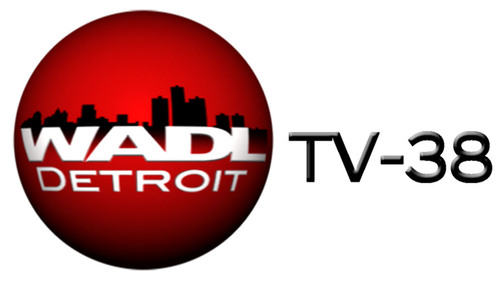 WADL owned by Adell Broadcasting Corporation is non-affiliated television operating in Detroit, Michigan. Studios of the channel are set up on Adell Drive in Clinton Township. Despite WADL airing a digital signal of its own, the reception of the channel in not concrete in southern and western pockets since its transmitter is fixed on a shorter tower with WADL relying on satellite and cable broadcasting. Comcast Xfinity, AT&T U-verse and Charter Spectrum are the cable carriers of the television in Detroit, Grosse Pointe, Wayne County and others areas broadcasting SD and HD feeds.
Watch WADL Detroit, MI Streaming Live
Watch WADL stream live from Detroit, Michigan. Wait as the stream loads.
Read More
Slogan: Entertainment for Everyone
Sister: WFDF
Website: www.wadldetroit.com/
History
Channel 38 was licensed to Adell Broadcasting on Sep 25, 1985 and was launched four year after the acquisition of license n May 20, 1989. Franklin Z. Adell was the founder of the channel and chiefly involved in the business of automotive parts. His son joined him in the business after graduating from Arizona State University in 1988. Religious shows, HSN programs, old movies, and syndicated music content like Hit Video USA were initially showcased by the channel. It started hosting several hours of syndicated programming in 1990.
It started carrying kids programs on Aug 31, 1998 after obtaining rights from UPN-linked WKBD. It aired children's content at par with WMYD and WKBD until Oct 2007. It would also carry soap opera Passions of NBC.
Breakthrough came with the addition of programs like Good Times, Mad About You, The Jeffersons, the Nanny and others. WADL rebranded as "Detroit's Urban Station" introduced American Chopper, In the Heat of the Night, A Different World, Sanford and Son The Montel Williams Show, Love Lucy, Reno 911!, Happy Days and more. On June 8, 2014, the television was sold to E.W. Scripps Company which already owned WXYZ. It signed affiliations with Get TV and Antenna TV on July 7, 2015. Grit was introduced as the new affiliate on July 5, 2015. The channel abandoned its analog signal on Ch 38 on June 12, 2009 and switched to digital broadcasting.
King of the Hill, American Dad!, What Went Down, Cheaters, Bob's Burgers and Law & Order: SVU are the syndicated programs hosted by the station. You can watch the television online for latest news, weather and sports updates, videos and more. Follow WADL on Facebook and Twitter. Here is the website: http://www.wadldetroit.com/