WDCW Channel 50 is a television station licensed to the capital of United States of America, Washington, District of Columbia. It is affiliated with the CW network and owned by the Tribune Broadcasting which is basically a subsidiary of Tribune Media Company.
WDCW is informally known as The Channel 50 since it is the virtual channel 50, and UHF digital channel 15.
This TV station has its studios on Wisconsin Avenue in Gloves Park, Washington.
Watch WDCW Channel 50 Washington Live Stream
Here you can watch 24/7 WDCW 50 Washington Live streaming. The channel's transmitter facilities are located in Tenleytown in the northwest quadrant of Washington, D.C.
WDCW is a sister station to WTVR-TV. The subchannels of WDCW are CW50 and AntTV. The call letters of WDCW stand for Washington D.C.'s CW.
Here is its official site: dcw50.com
Read More
History
This television station, virtual channel 50 was basically assigned as WGSP in 1972 but that was only limited to test patterns. Officially, channel 50 was broadcasted in 1981 as WCGR.
Adult programming started being aired on this station in the following years. In 1985, the call letters were changed to WFTY when it became a 24/7 independent TV station.
Several off-network programs were broadcasted there including classic sitcoms, dramas, cartoons, and movies. This channel was particular about religious programming as well.
In 1995, the call letters for the channel 50 were changed once again, to WBDC TV.
In 1999, the Tribune company entirely purchased the station from Jasas Corporation. Currently, it is WDCW which was changed from WBDC TV in 2006.
All Programs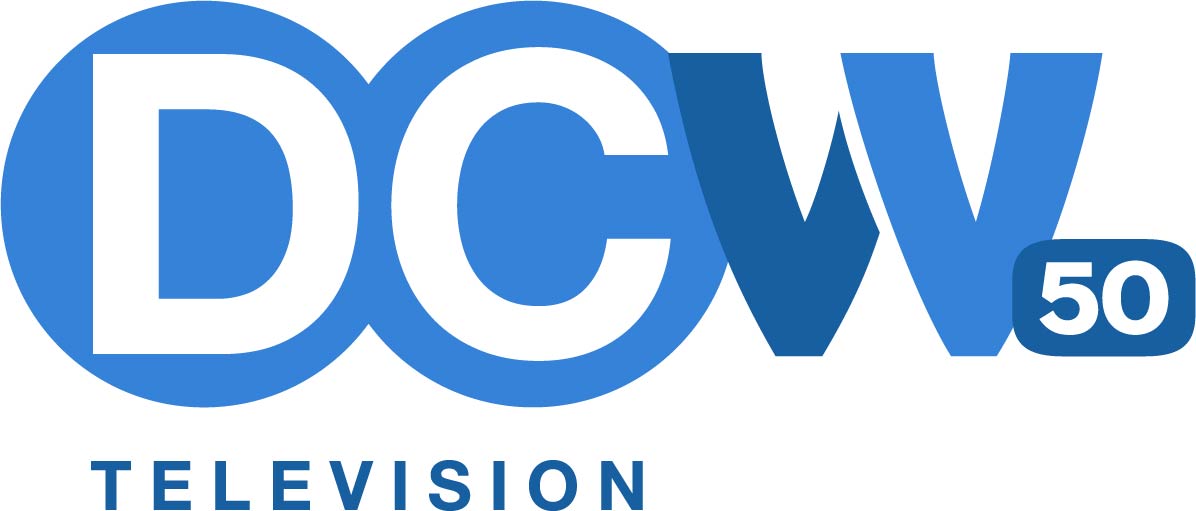 Other than news programming 21 locally produced programs, the CW broadcasts a number of syndicated shows.
News Programming
Currently, WDCW broadcasts quite a few news programs. NewsPlus with Mark Segraves, a half-hourly Sunday morning program showcases local news and issues..
Candace Burns anchor weeknights newscasts while Saturday and Sunday newscasts are anchored by Angie Miles and Tracy Sears respectively. They are joined by the channel's meteorologists and sports director for weather and sports news.
The Jerry Springer Show
It is an American syndicated tabloid talk show, and it is majorly NSFW. Hosted by former politician Jerry Springer, this show contains argumentative discussions and usually volatile guests.
The show also marks as inappropriate for children, with indecent and controversial content. Verbal and sometimes even physical violence takes place between the guests.
Regardless, The Jerry Springer Show has earned a surprisingly impressive number of 4000 episodes since its debut in 1991.
The Steve Wilkos Show
An American tabloid talk show, quite non-conventional. Steve Wilkos hosts it. Interestingly, Steve Wilkos was the head director of security on the Jerry Springer Show.
This show debuted in 2007 and had over around 1200 episodes since. The Steve Wilkos Show addresses the general public's everyday problems and life issues. Those include adultery, paternity issues, domestic abuse, teenage pregnancy, etc.
A lie detector is often used on the guests to analyze and solve the issues. The show tends to shift towards a darker tone with more serious topics. With 11 seasons, this show has become quite a success.
Maury
Another syndicated tabloid talk show broadcasted on WDCW TV. Maury Povich hosts it.
This show has quite a resemblance to The Steve Wilkos Show in a few ways. Tackling volatile issues, interacting with guests via discussions, lie detectors, and even DNA tests, Maury takes a new approach to everyday problems. It is less violent and focuses more on emotion and dramatics.
Since 1991, Maury has had a run of 26 seasons worth of nearly 2700 episodes.
2 Broke Girls
An American syndicated TV sitcom with not one but two lead female characters. Starring Kat Dennings and Bett Behrs, this show is an hilarious and fun packed journey of the two.
Although it has received mixed reviews, 2 Broke Girls is considered a success, having aired over six seasons.
Crime Watch Daily
Crime Watch Daily is an hour-long newsmagazine TV series that revolves hour-long newsmagazine TV series that revolves around crime and its investigation. Veteran TV journalist Chris Hansen hosts it.
This show showcases several stories of unsolved murders and other crimes. It has three seasons since its release in 2015.